How To Configure?
The guide to integrate Luna Proxy with Maskfog:
Slelect any country or specify a country.
The time can be selected with 1min, 5min and 30min
Fill in Host , Username and Password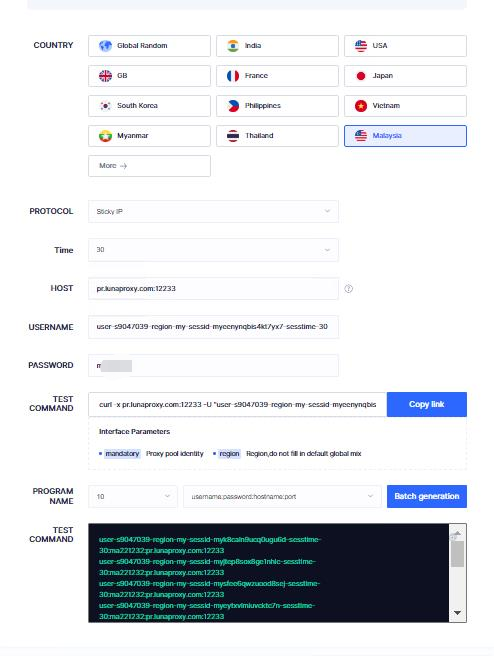 4. Start Maskfog browser
5. Click [New Profile]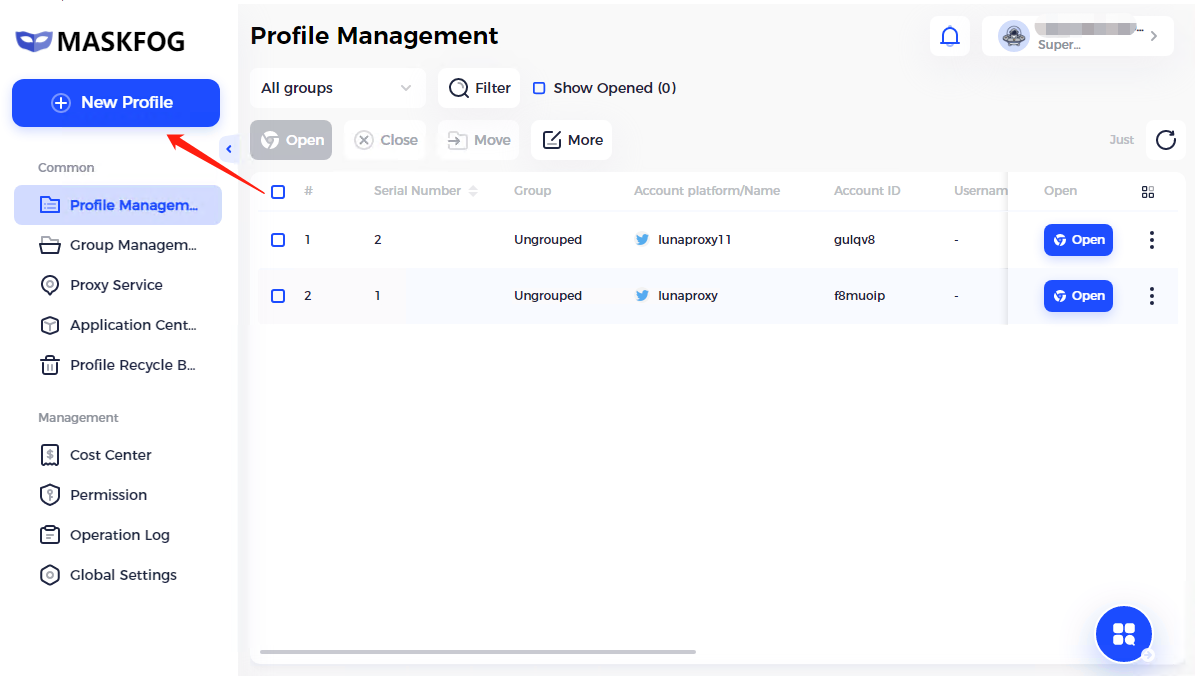 6. Click "custom" – "Add proxy".
7. Write a proxy name and select the proxy type "socks5" or "http(s)"
8. Fill in the lunaproxy proxy host: pr.lunaproxy.com; proxy port: 12233
9. Then fill in the proxy account and proxy password.
10. Finally check the proxy, we can see that it is successful