1. Download and install software
1)Access the Maskfog download page (https://maskfog.net/download) to download and install software for Windows or Mac.
2)We strongly recommend installing on non-system disk or a disk with enough capacity.
3)Maskfog supports Windows, MacOS and Mac with M1/M2 chip.
2. Register an account
Open maskfog and use a valid email address to sign up. If you already have a Maskfog account you can log in directly.
3. Create a new browser profile
Create a profile: Profiles Management->Click [New Profile]->Click [Single Import]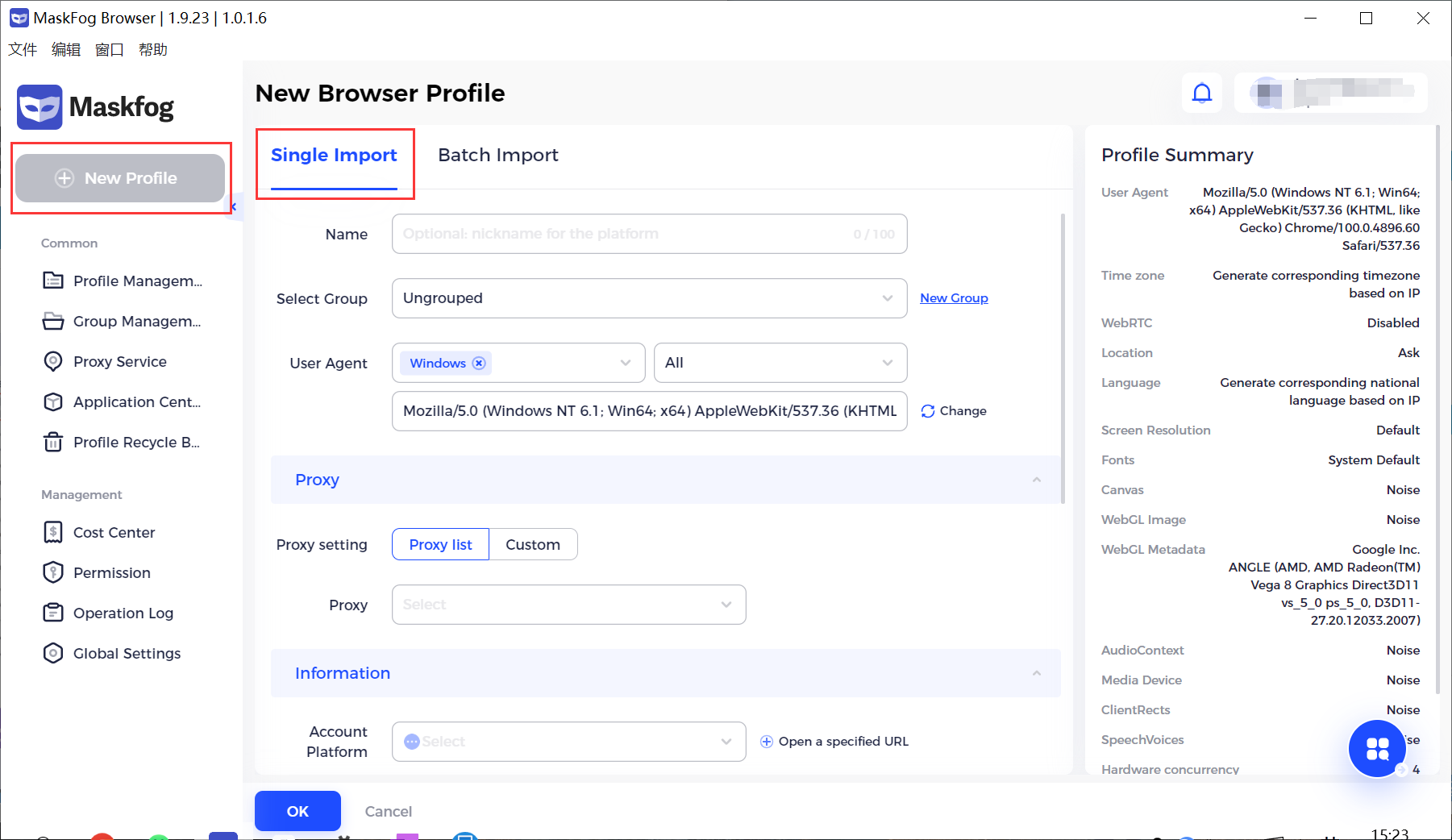 1)Name(optional): Profile name for easy management.
2)Select Group: Select an account group or create a new group for easy management.
3)User Agent: Select the operating system Windows/macOS/Linux for the browser profile ( we reccommend you using User Agent corresponding to your computer OS).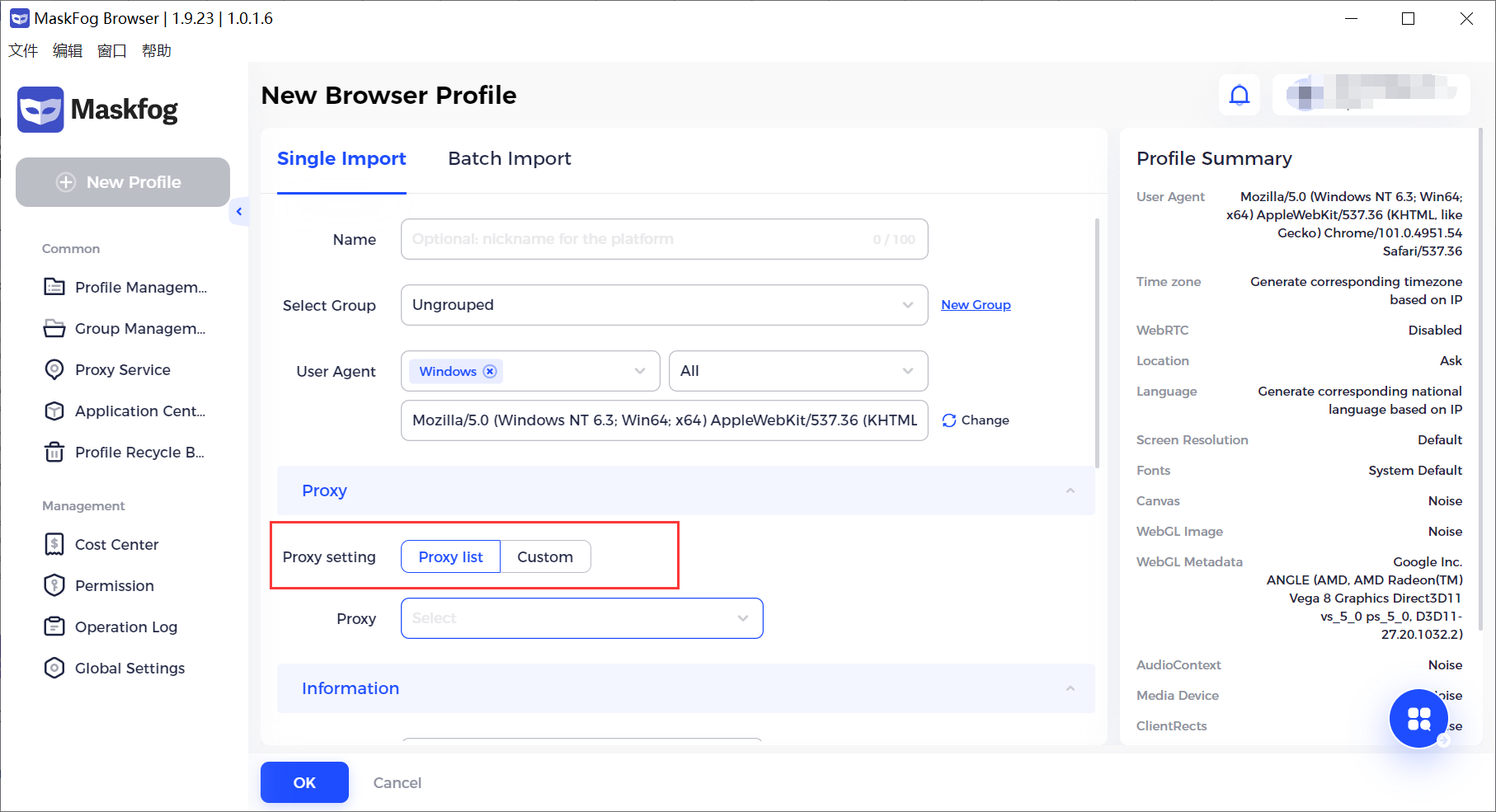 4)Configure the proxy to be used in this profile. Multiple proxy types are supported.
Maskfog provides two proxy methods: official proxy and custom proxy. Custom devices can support multiple proxy types. If you want to know about official exclusive pure proxy or official shared proxy, you can refer to "Proxy Service" .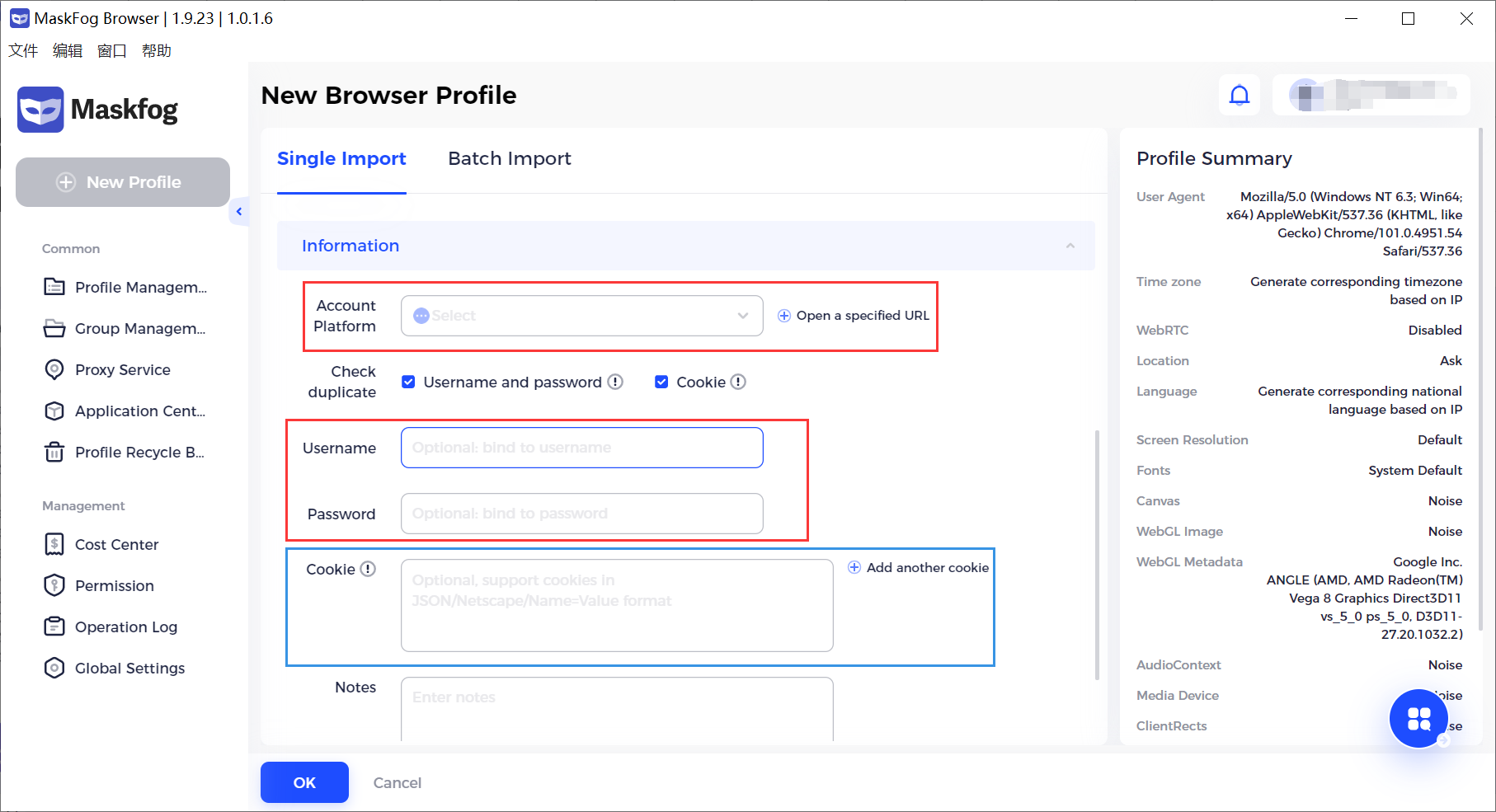 5)Account Platform: Select an account platform from the drop-down list. If you can't find your platform in the list, you can select "others" and enter the domain of the account platform or click "Open a specified URL".
6)Fill in the login information of your accounts(optional). Username and password of your accounts on the platforms are in the red box, cookie is in the blue box. You can give preference to cookie.
Note 1: If you leave them blank, please un-tick the "Check duplicate" box(es).
Note 2: If you need to import a batch of your accounts, please refer to Batch Import
4. Open profiles
1)You can see created profiles in [Profile Management]. Click [Open] to open the browser profile.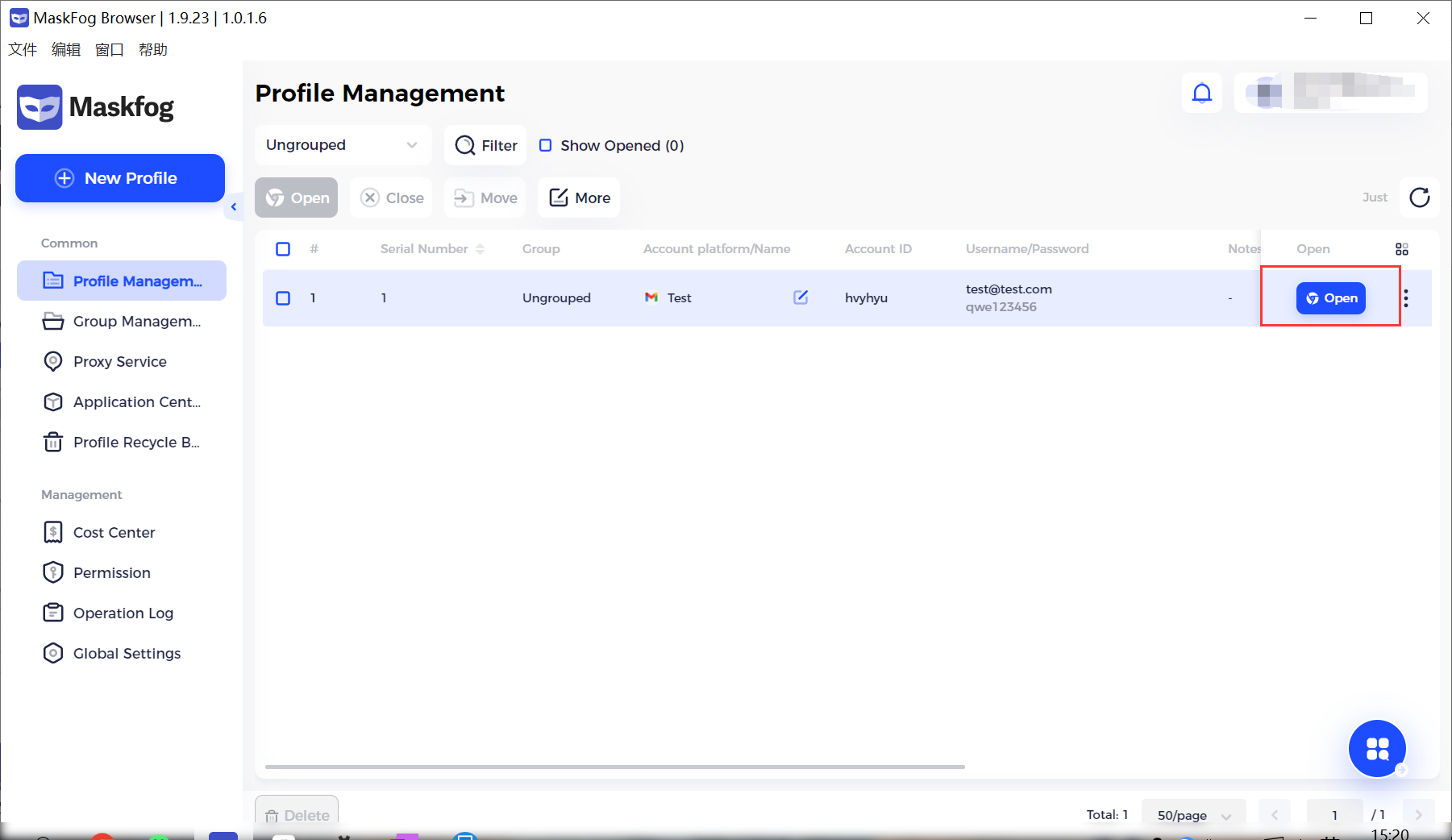 2)A page that shows IP address and the platform info will be opened automatically.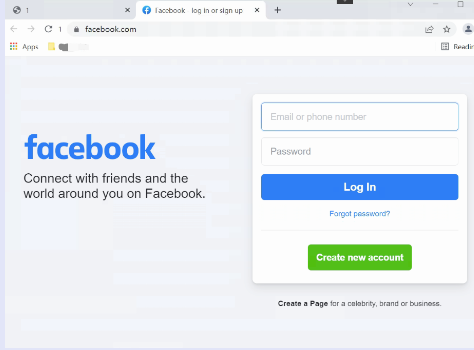 5. Choose the proxy service that suits you
Select the type of proxy service you need, we offer private proxy and shared proxy at different price. Now register and you can get 3 day free for shared proxy.
2. Select the IP location and service provider you need
3. Choose the period you need to use
4. Billed monthly, Discount up to 20%!