1. Introduction
1.1 Functions of group management
>Group management is used for grouping accounts, so that users can efficiently manage and distinguish. In the group list, you can view, modify, merge, delete, and authorize existing account groups.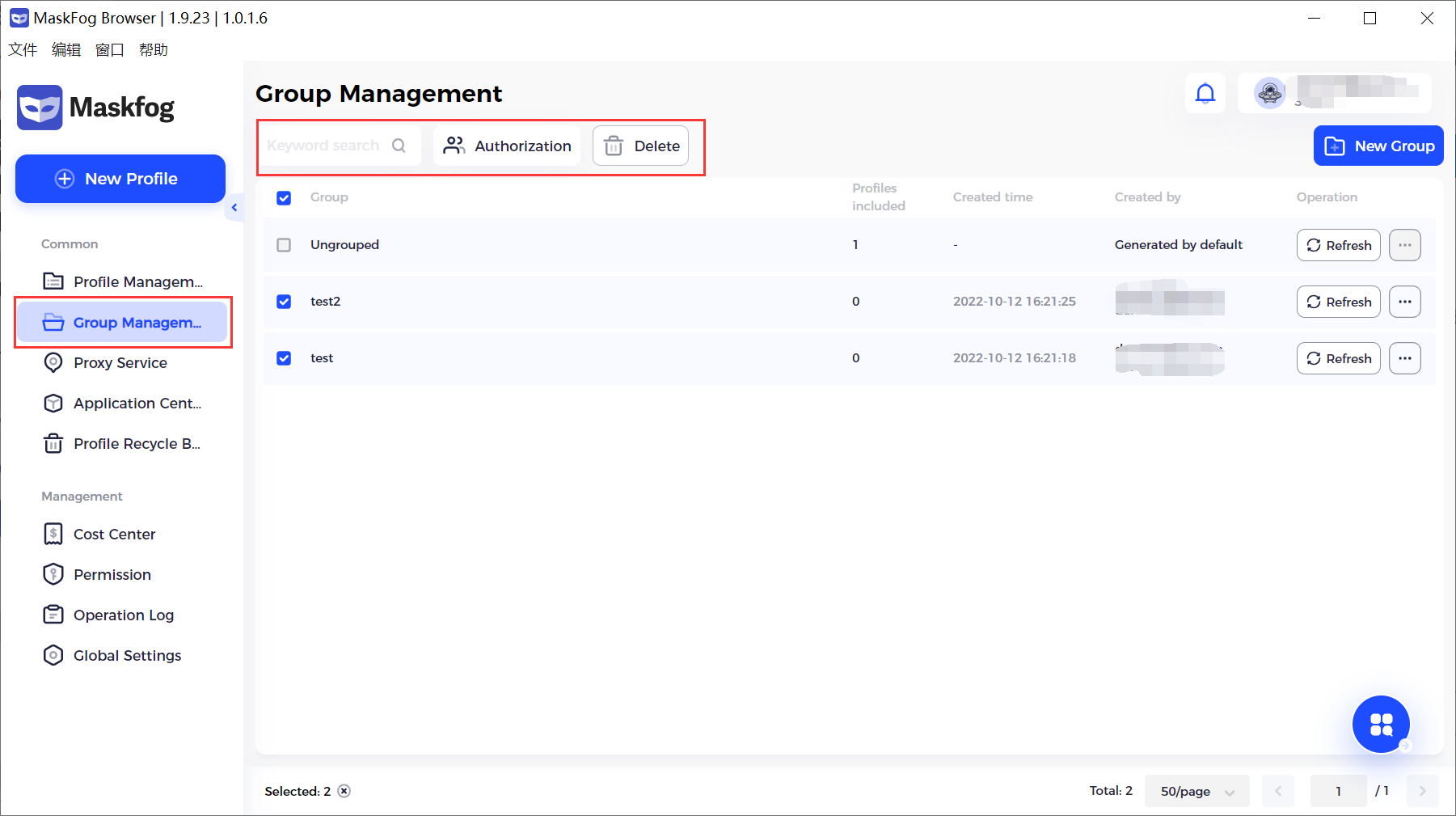 2. Group management introduction
2.1 Interface introduction
>The list interface includes search module , tool button, list module, and operation module ;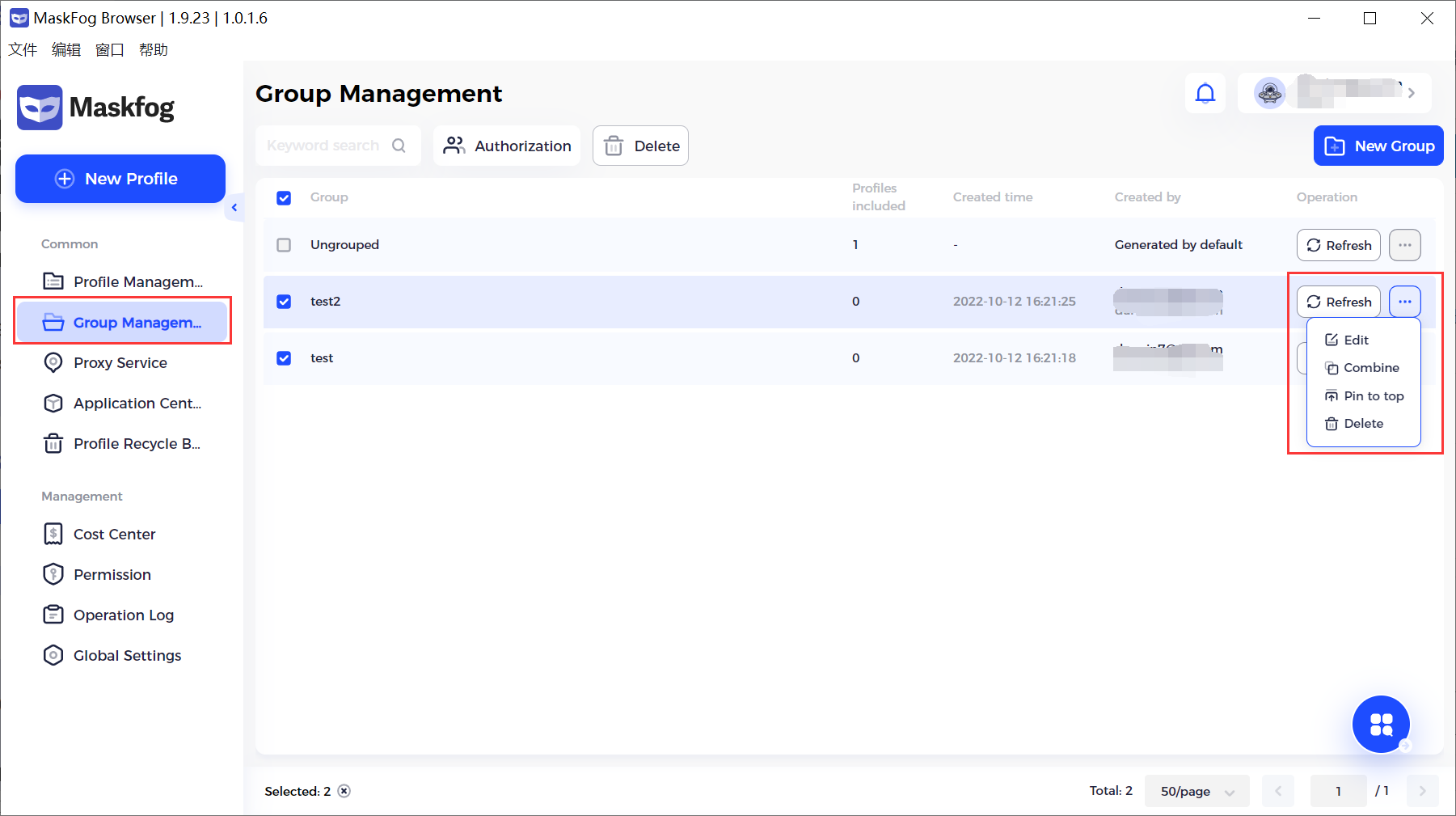 (Example of operation list interface)
---
2.2 Search query area
>Enter a keyword in the search box, click query to display groups related to the keyword, and quickly find the group you need;
---
2.3 Create groups
> You can add a new group when creating a new profile;
>Or click to create a group in the group management interface;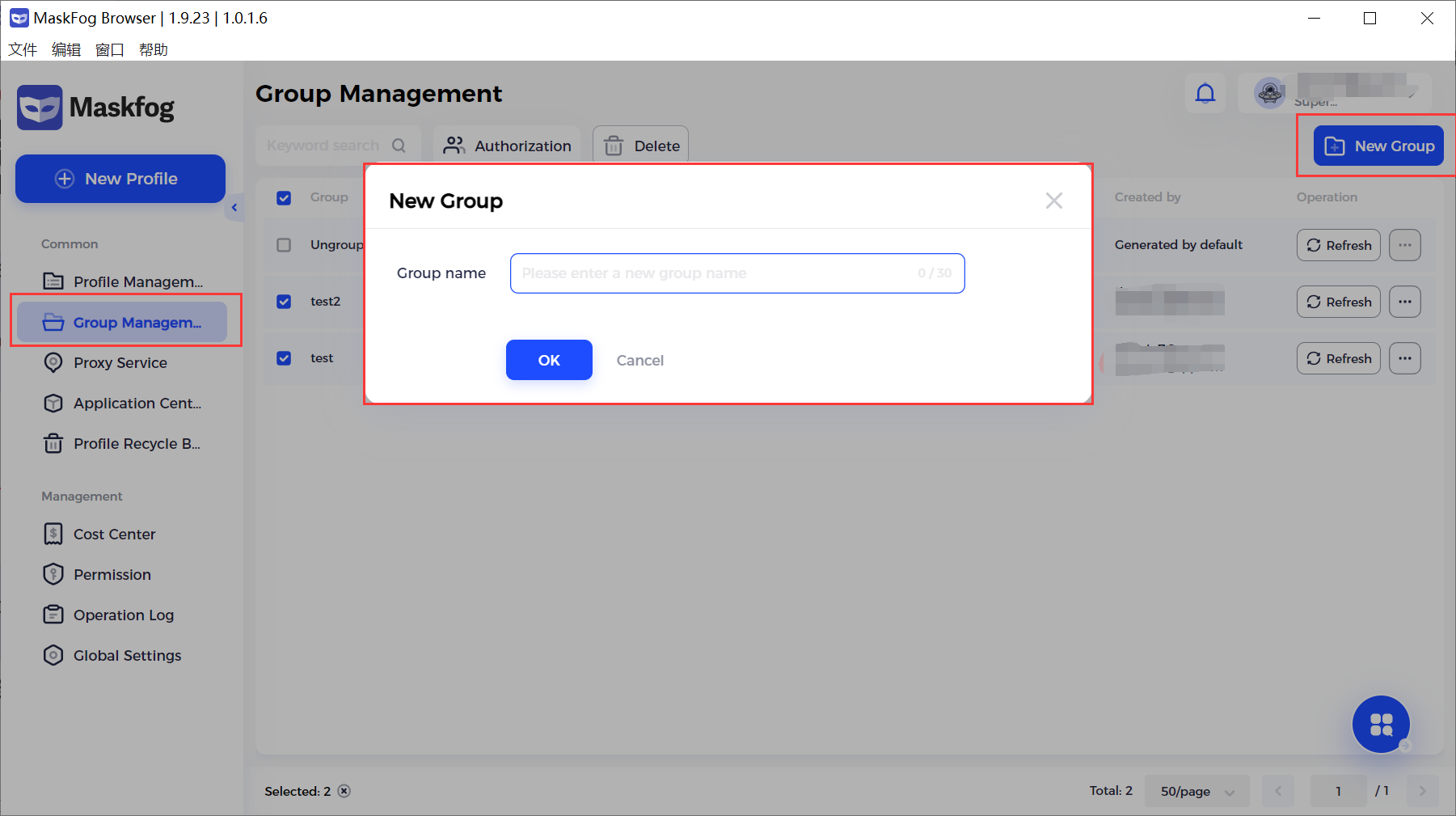 > If the account is not assigned to a specific group when creating, it will be displayed in the [Ungrouped Group], which is generated by the system defaultedly;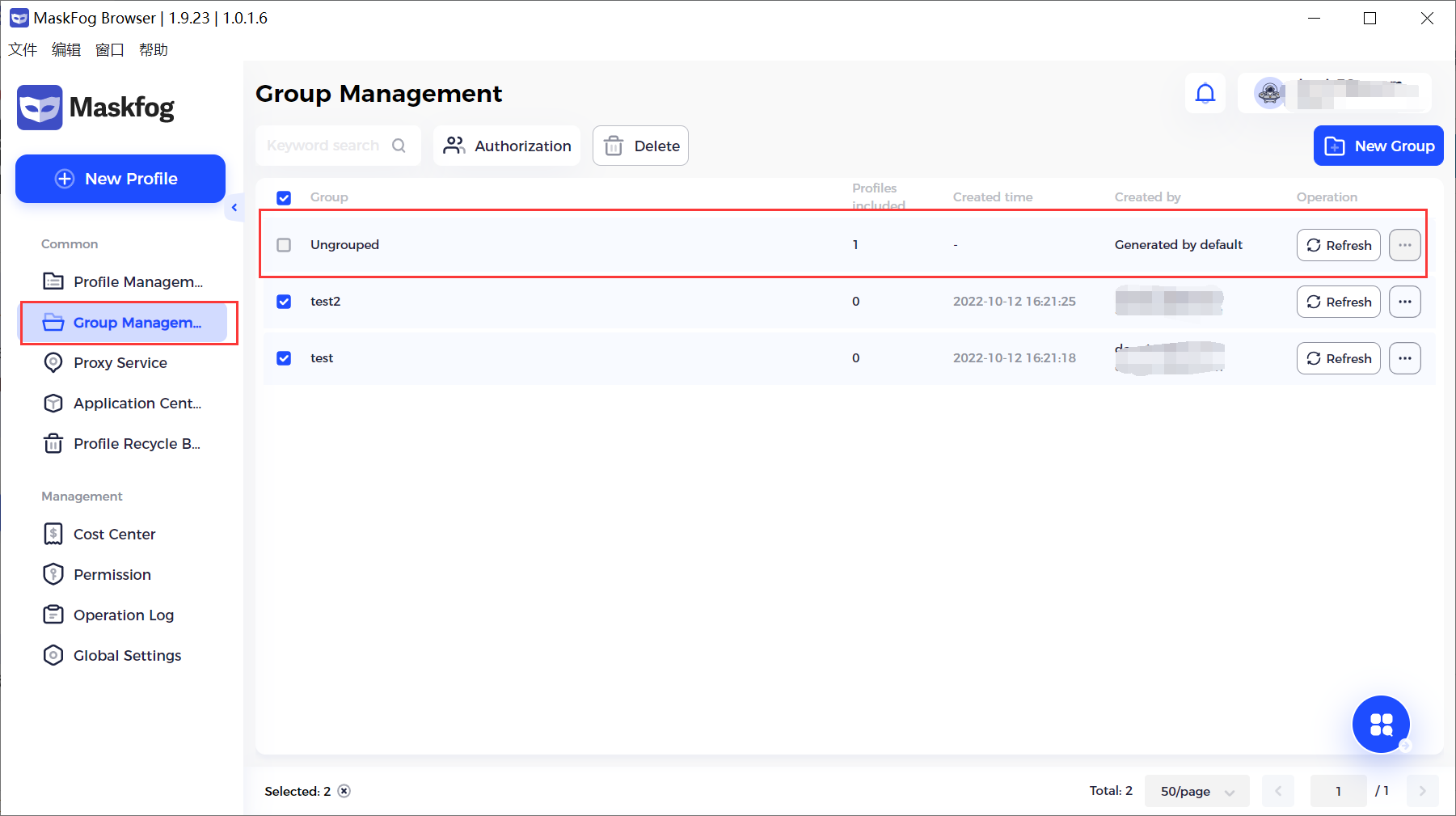 > If you want to move the account from an [Ungrouped Group] to a specific group, you can find the account in [Profile Management], choose it and move to the group you want. Also you can authorize group member about the account.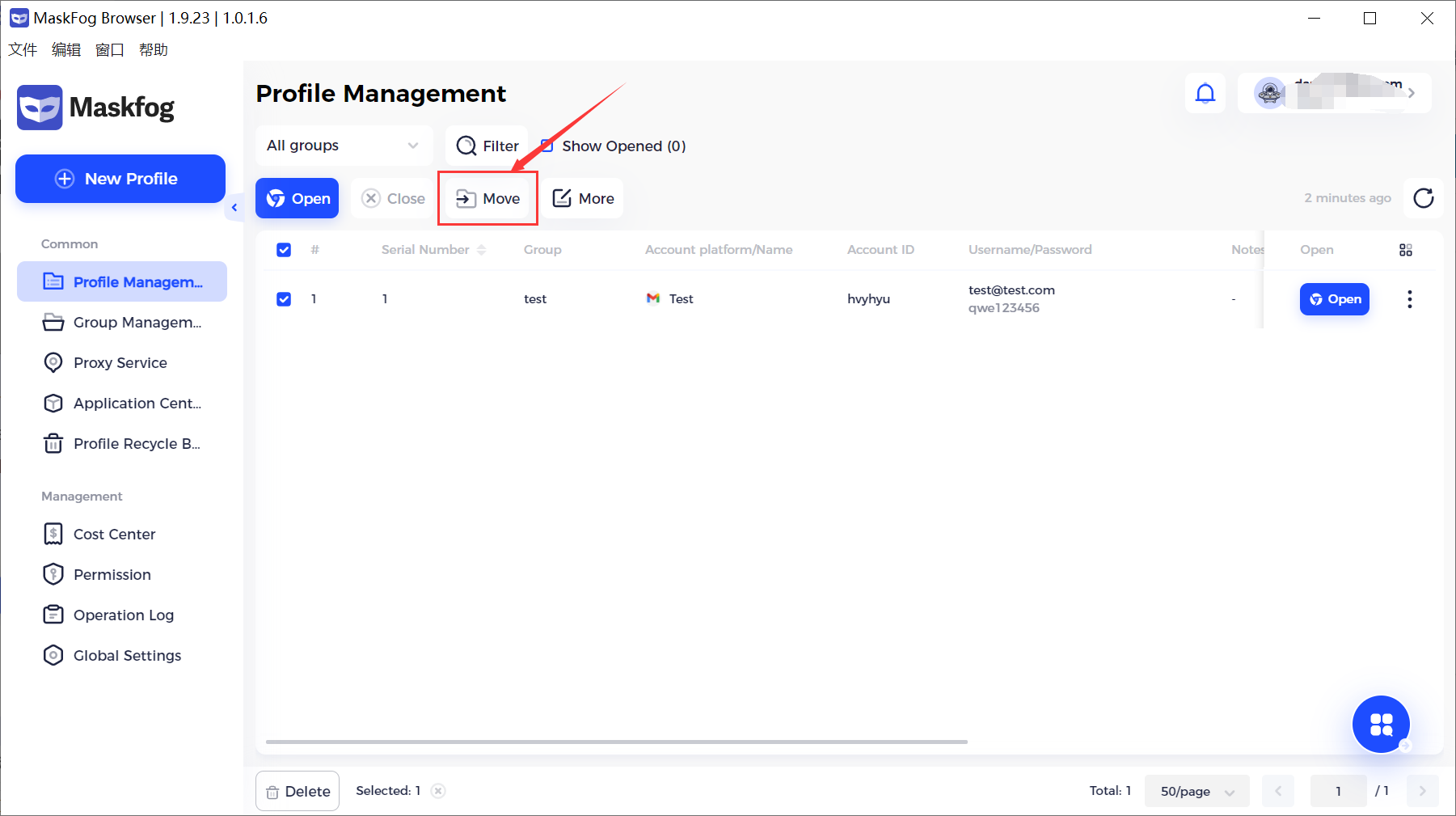 ---
2.4 Group authorization
You can select multiple groups to authorize multiple users in batches.
After checking the groups that need authorization, click the [Authorization] button, select the users who need authorization in different user groups, and click [OK] to authorize after checking;