一、Google Translate
1.1 Enable Google Translate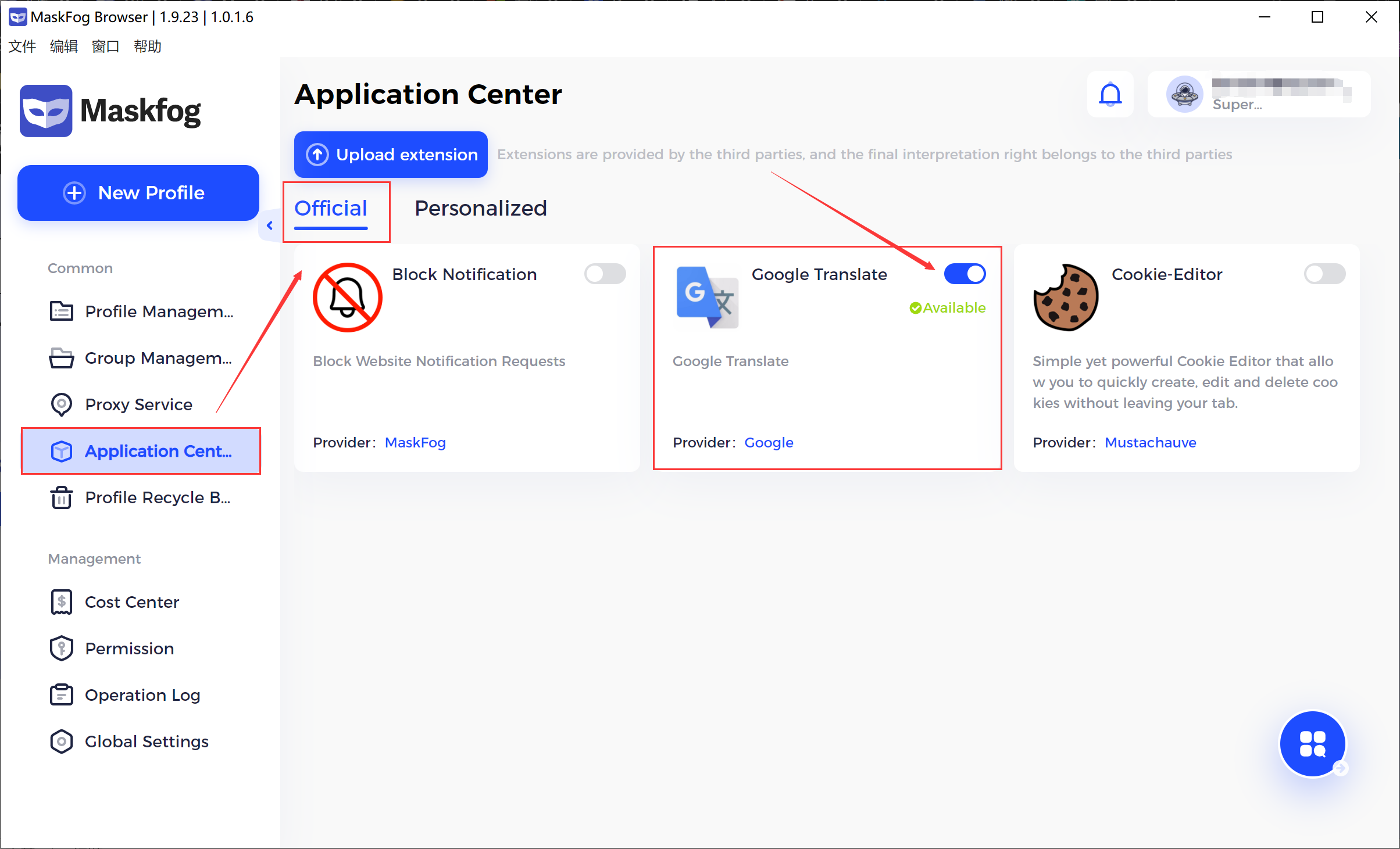 1.2 Make sure that Google API is enabled -> Global Settings -> Google Services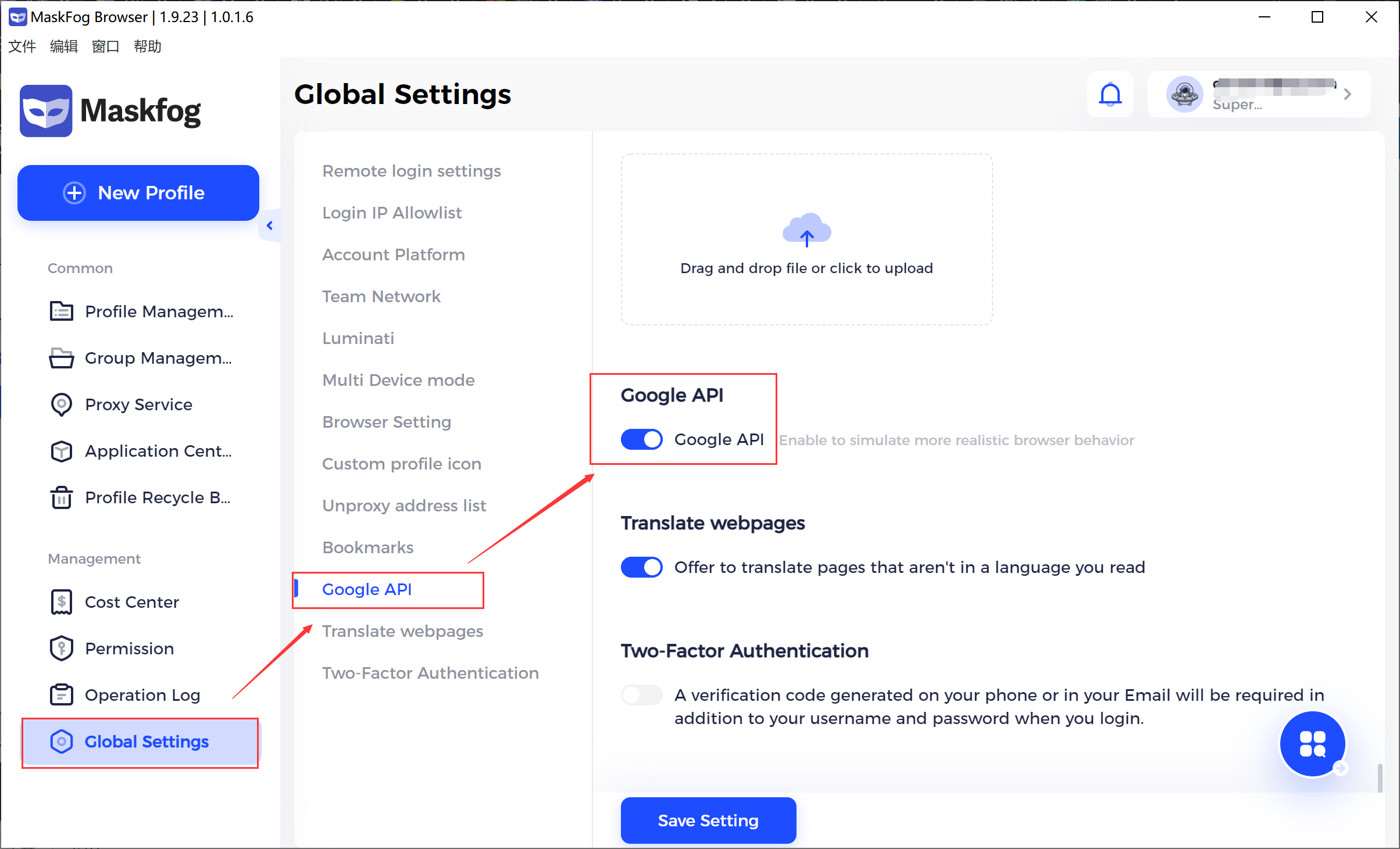 Method 1
Open your browser and click on the Google Translate plugin and select the language of the page to be translated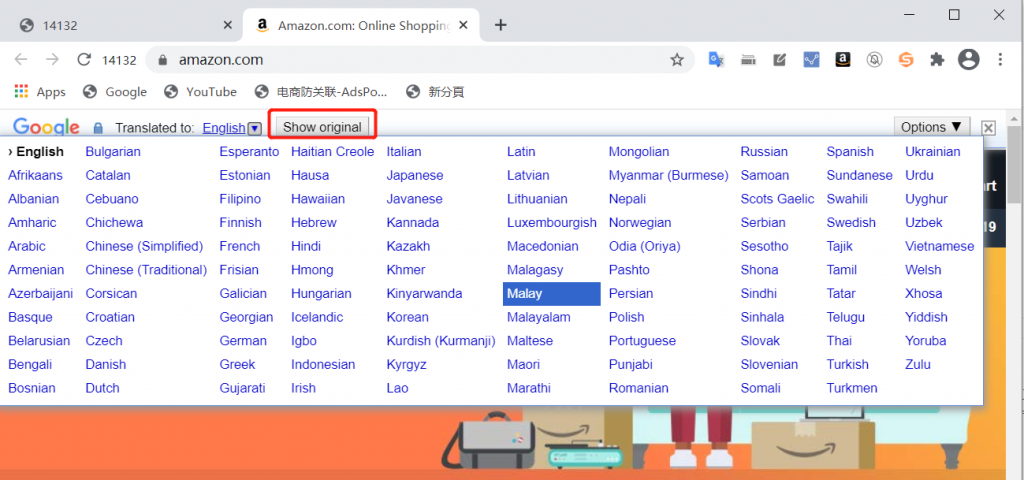 Method 2
Open a profiles browser and click the right mouse button on an empty area, select a language.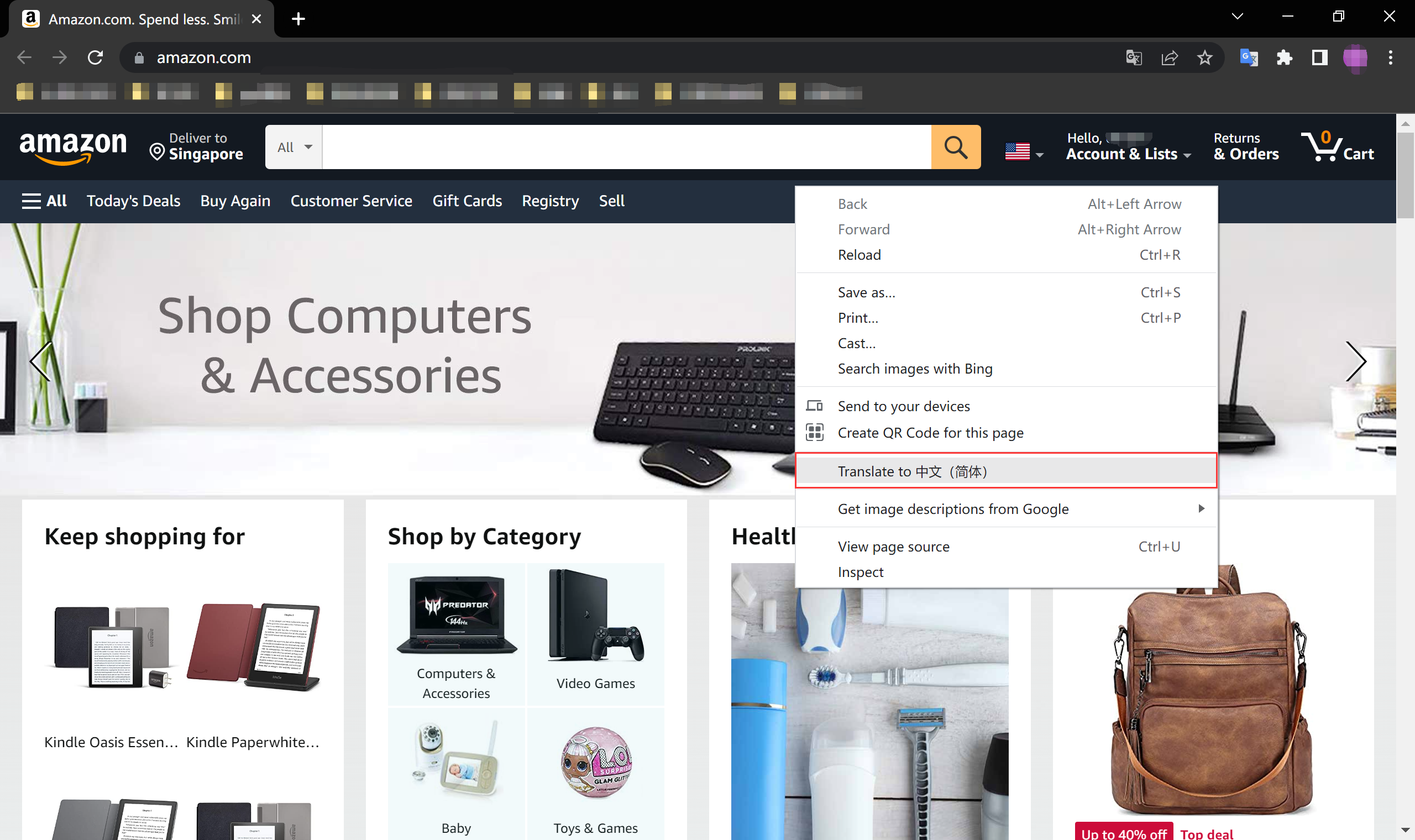 二、Cookie-Editor
Cookie-Editor is designed to have a simple to use interface that let you do most standard cookie operations. It is ideal for developing and testing web pages or even manual management of cookies for your privacy.
2.1 Application Center-> Cookie-Editor -> Enable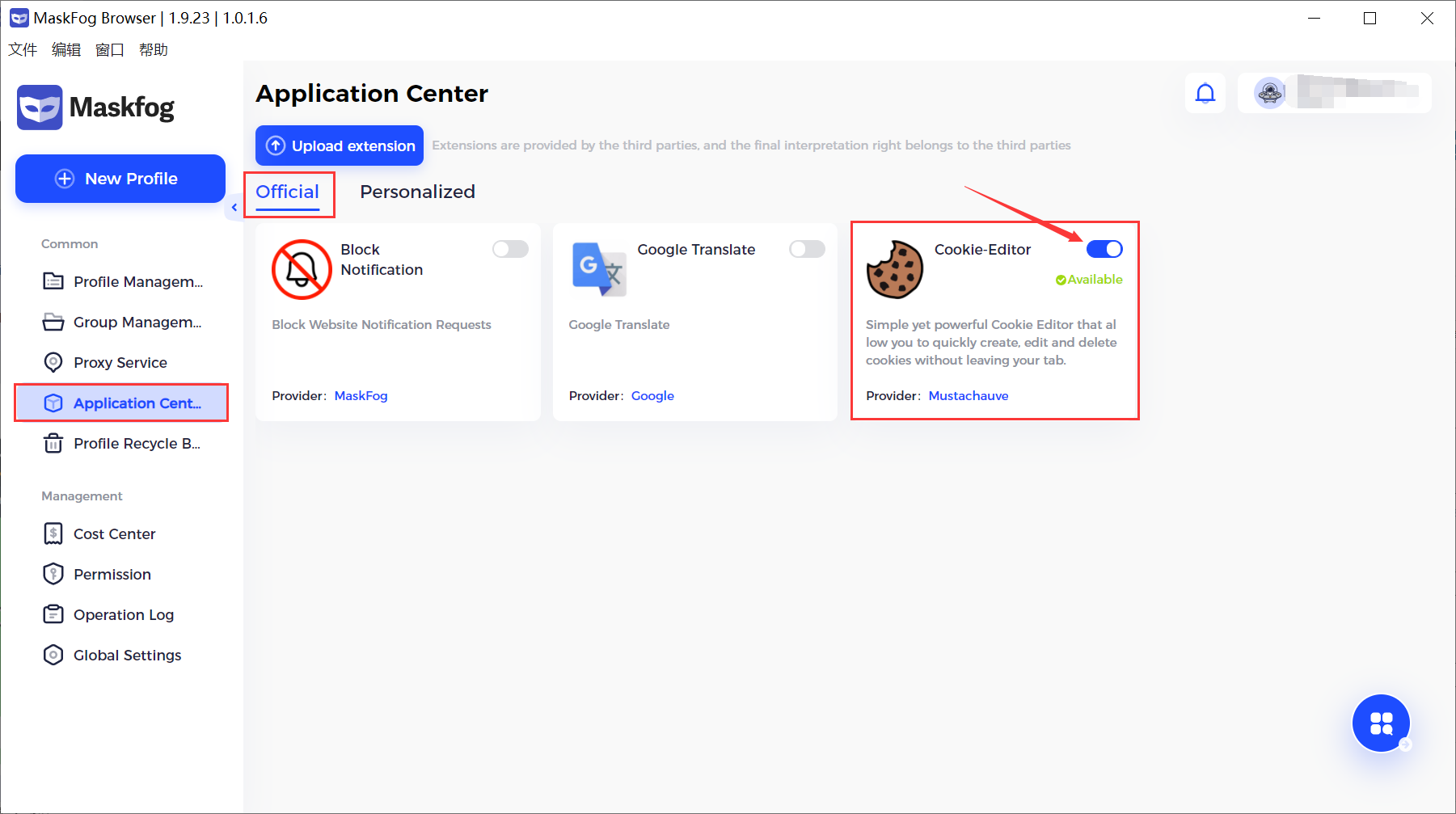 Method
2.2 After the plugin is installed, it will appear in the plugin bar at the top right of the browser.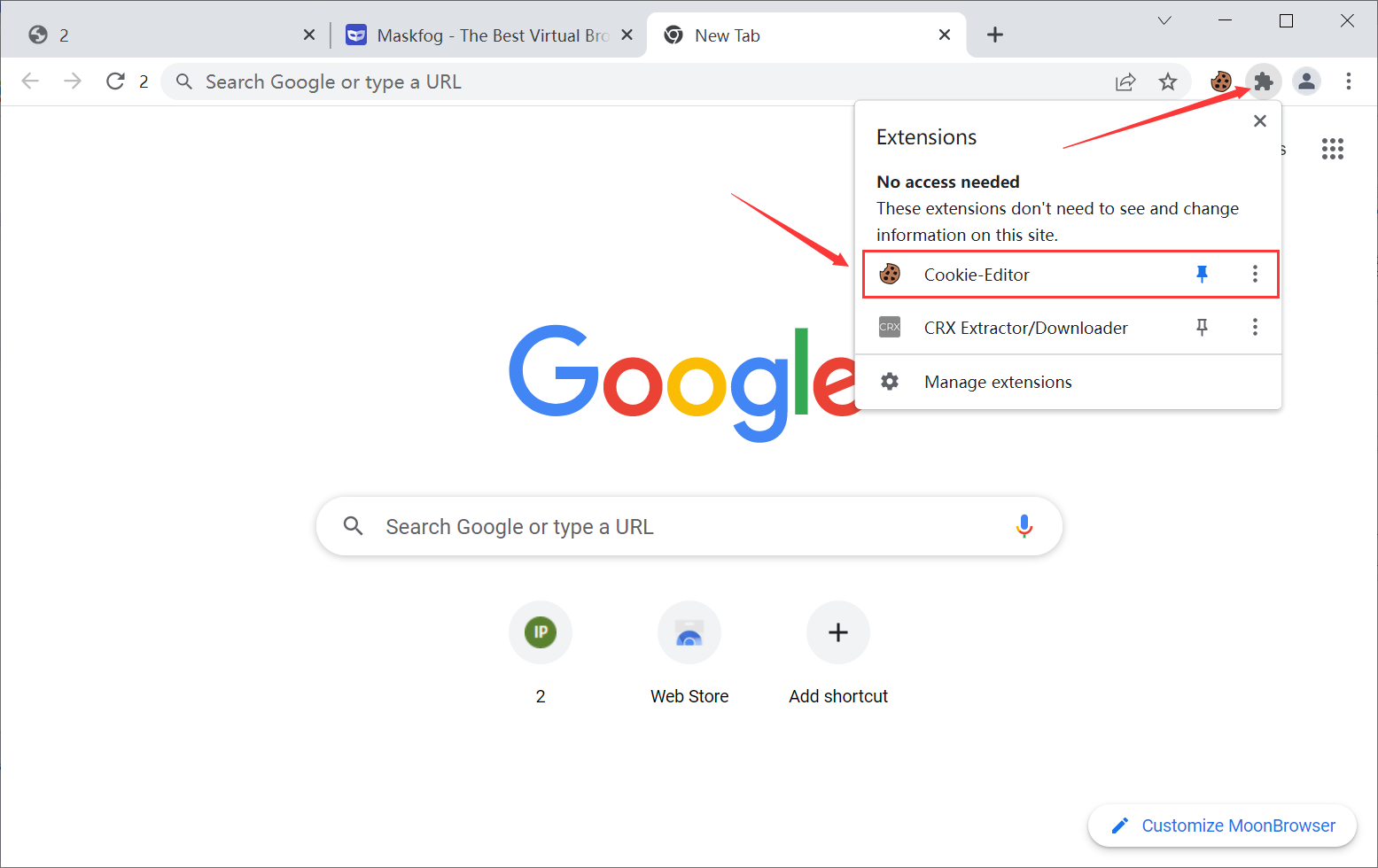 2.3 You can easily create, edit and delete a cookie for the current page that you are visiting.There is also a handy button to mass delete all the cookies for the current page.You can also Import and/or Export your cookies in a text format for easy sharing or backup.A search bar is available at the top of the interface to allow you to search for a specific cookie by name.