1. Introduction
Shared proxy is used by one or more customers, which is cost-effective and suitable for users with low environmental requirements and short-term experience. IP geographic locations include the United States, Singapore, Southeast Asia and other global regions.
Minimum 3-day purchase, 0.15$/day, each user can enjoy a 3-day free experience opportunity. 10% off for ordering 7 days and 20% off for 15 days.
Get more package offer details with Maskfog Pricing
2. How to buy?
2.1 Log in to Maskfog browser, click [Proxy Service], select [Shared Proxy], and click [Buy Proxy]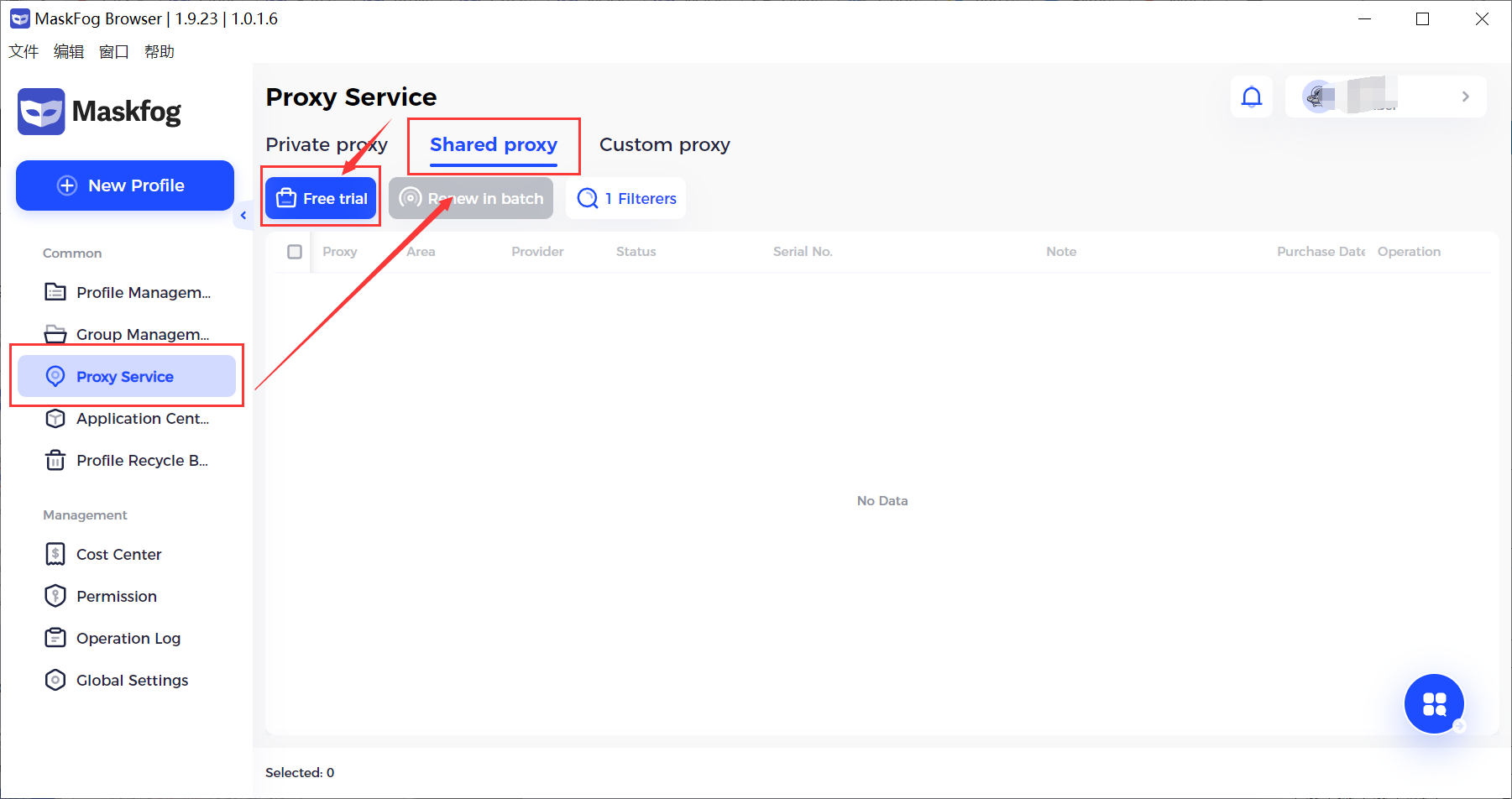 2.2 Click [Shared Proxy],select [Location] and [Provider]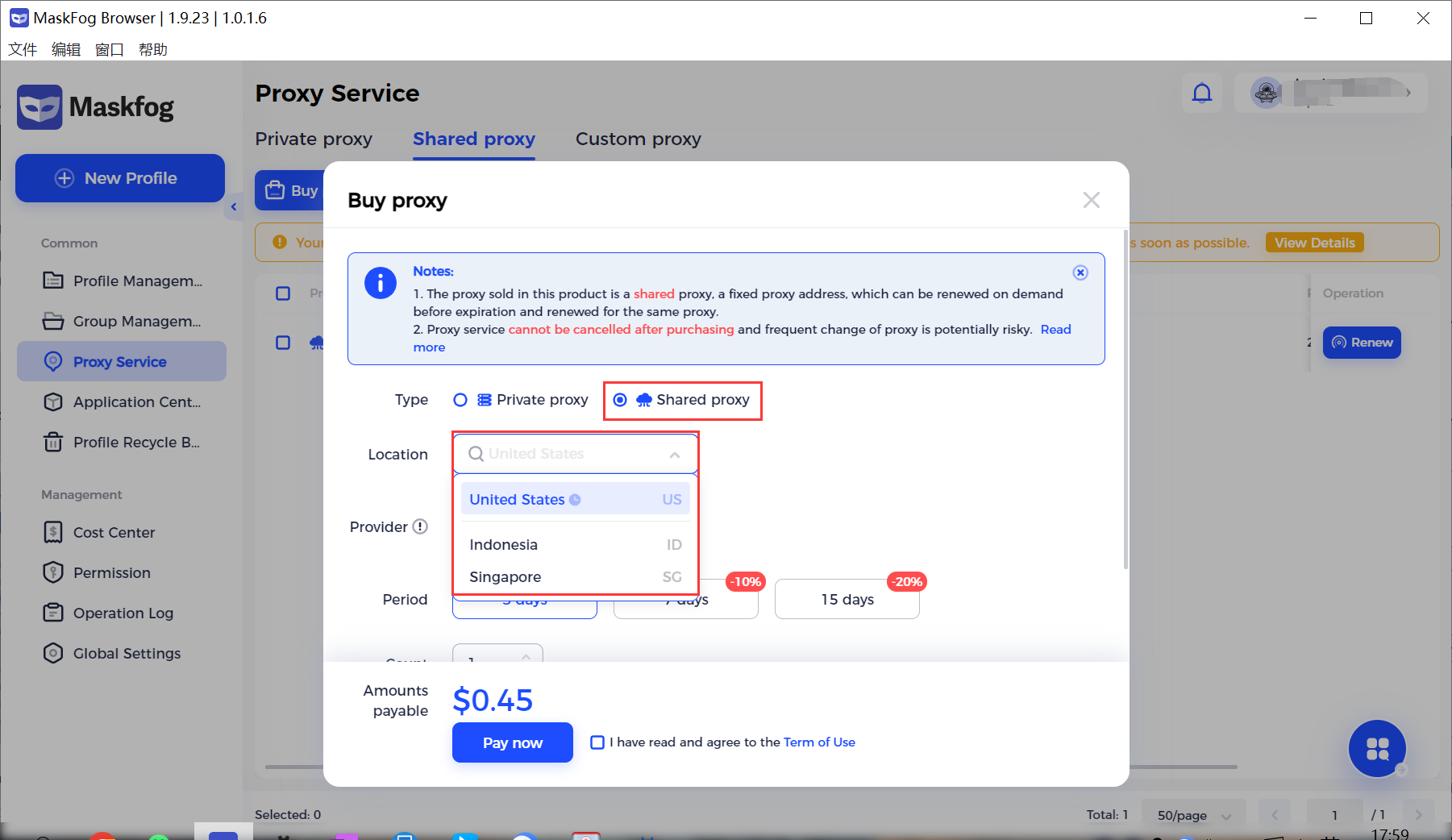 2.3 Select a time period you need.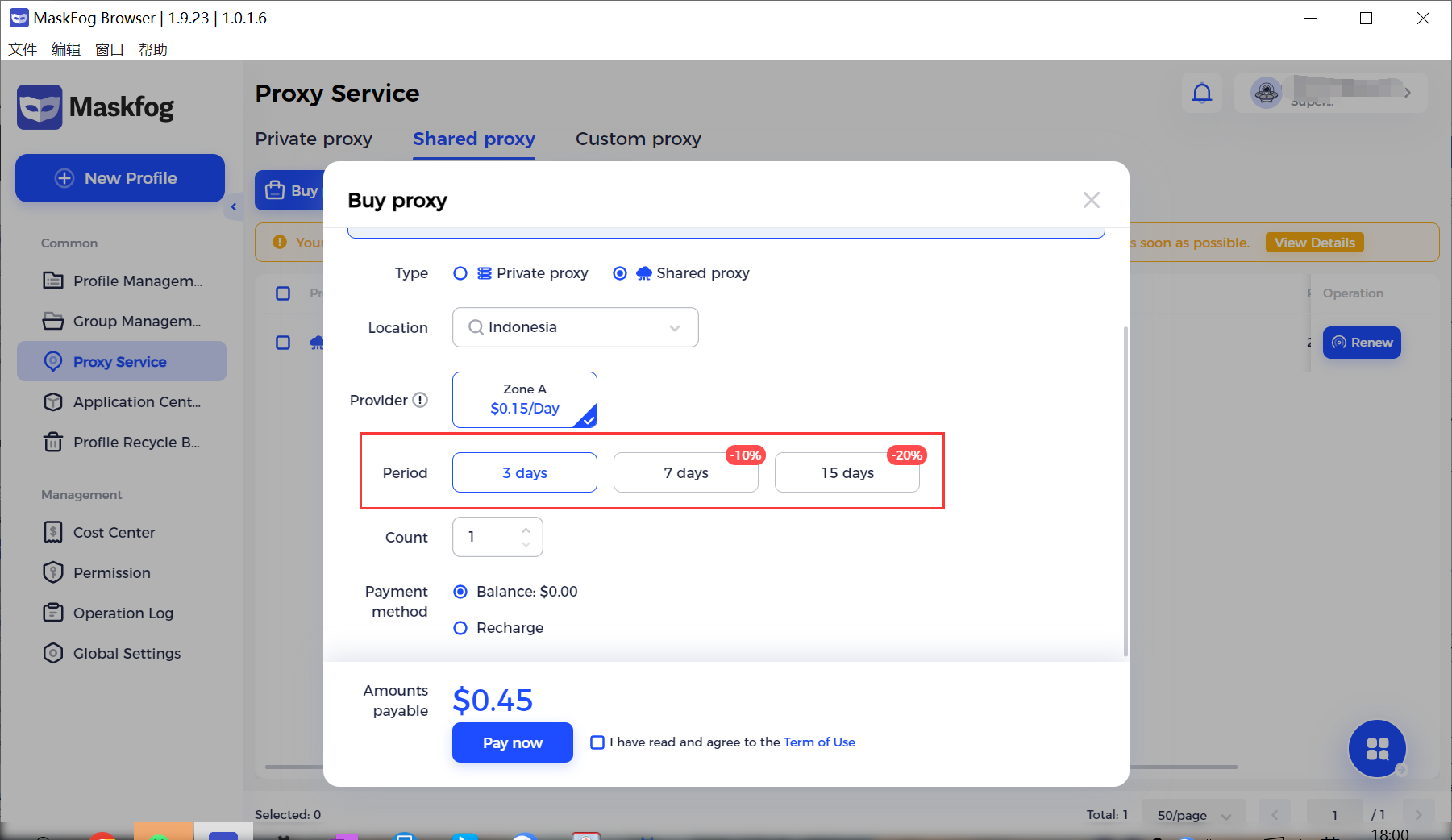 2.4 Select [Balance] or [Recharge] as your payment method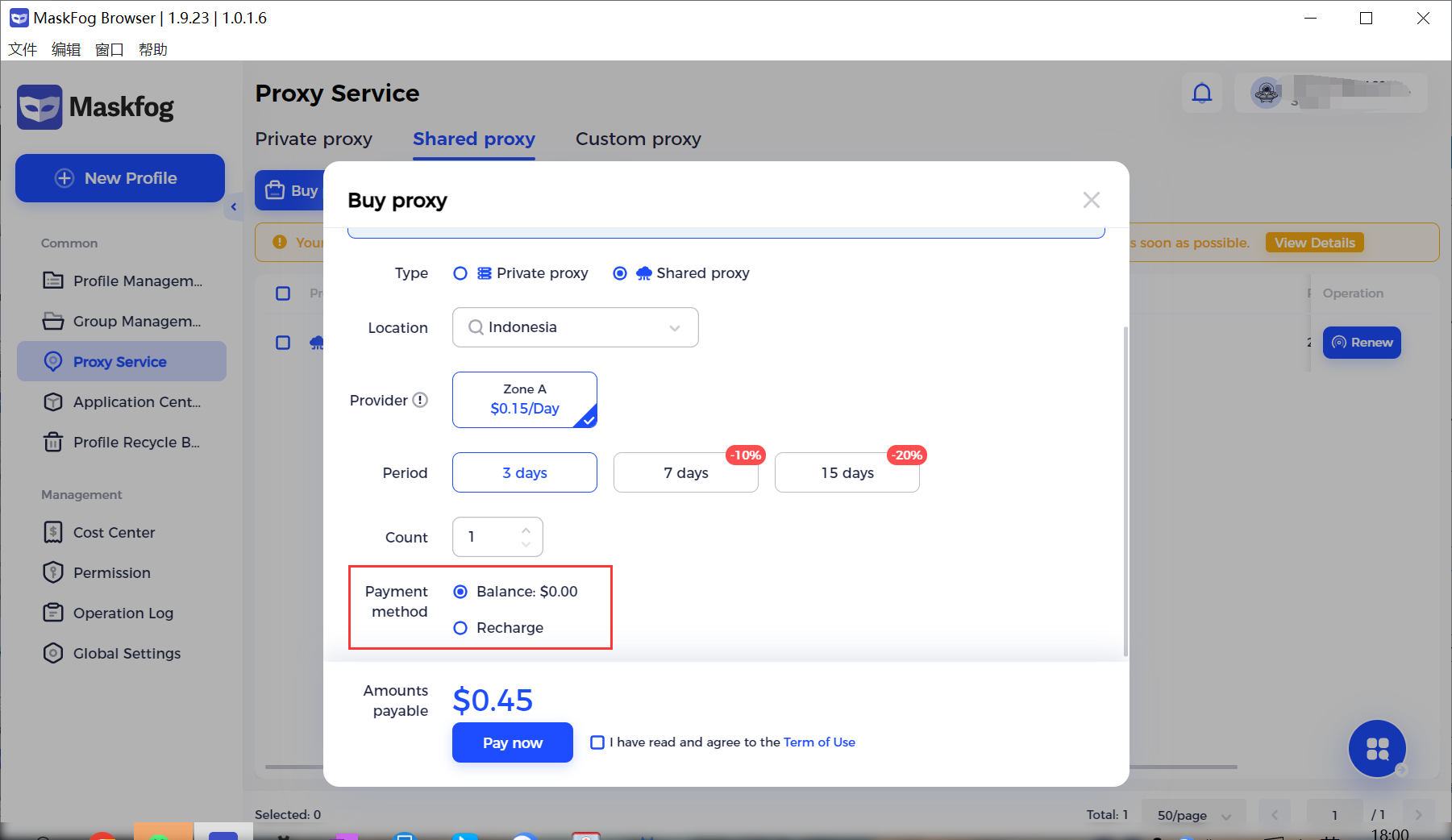 2.5 Tick to [agree to the "Term of Use] and click [Pay now]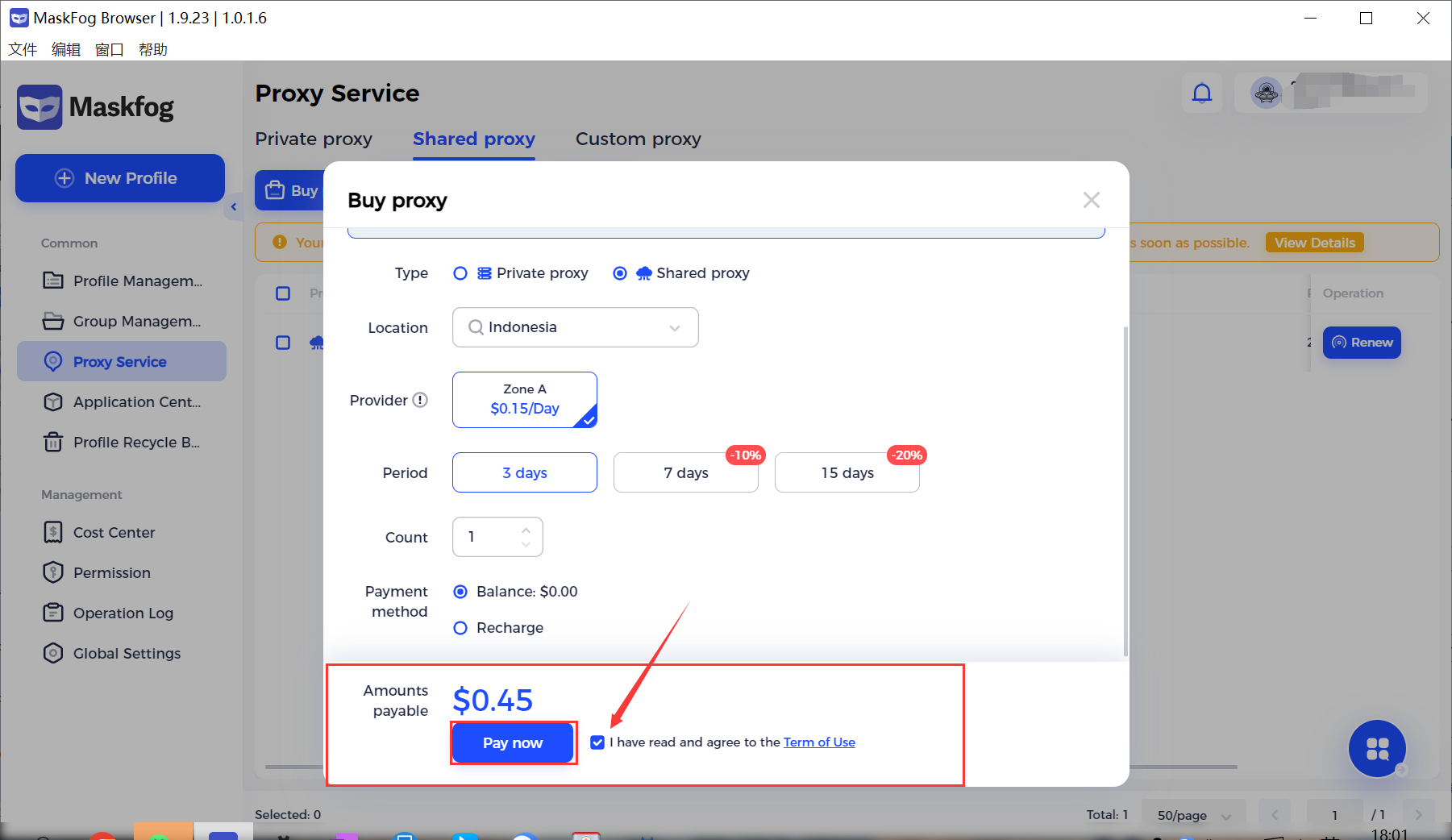 3. Note
1. The proxy sold in this product is a shared proxy, a fixed proxy address, which can be renewed on demand before expiration and renewed for the same proxy.

2. Proxy service cannot be cancelled after purchasing and frequent change of proxy is potentially risky.

3. Purchased proxy can be used only in MaskFog without access to detailed information of them.

ipService.globalCont3