Team network can be used in helping users use the product when they cannot purchase a device due to global network problems, cannot open a browser, or use it when the proxy fails.
1. Open the proxy software you use
Check the socks port number or http port number (the port number socks here is 10808; http is 10809)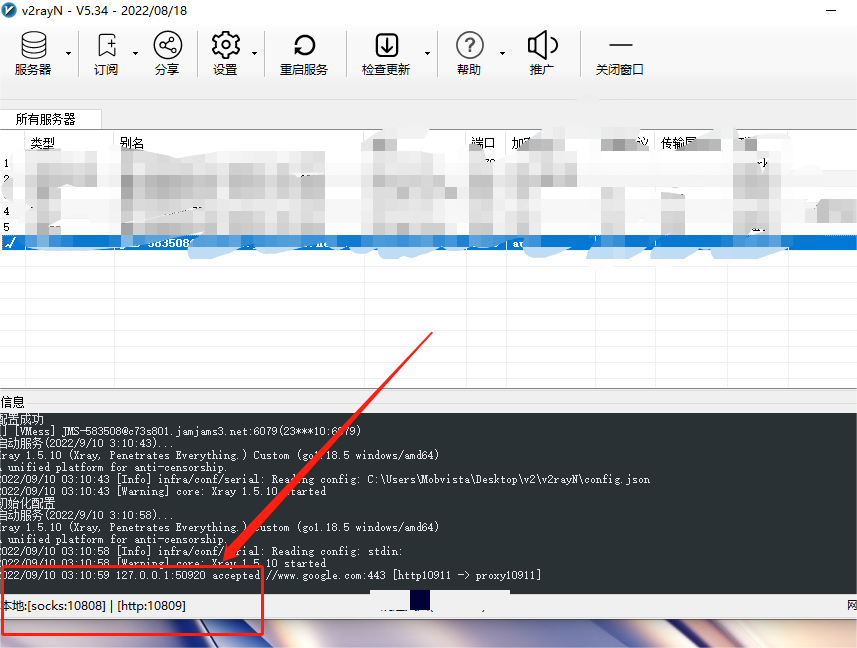 2. Configure the Team Network
2.1 Open MaskFog (only supports v1.9.9 and above, you can update the latest version on the official website download page), select the team network in the global settings, and click the team network button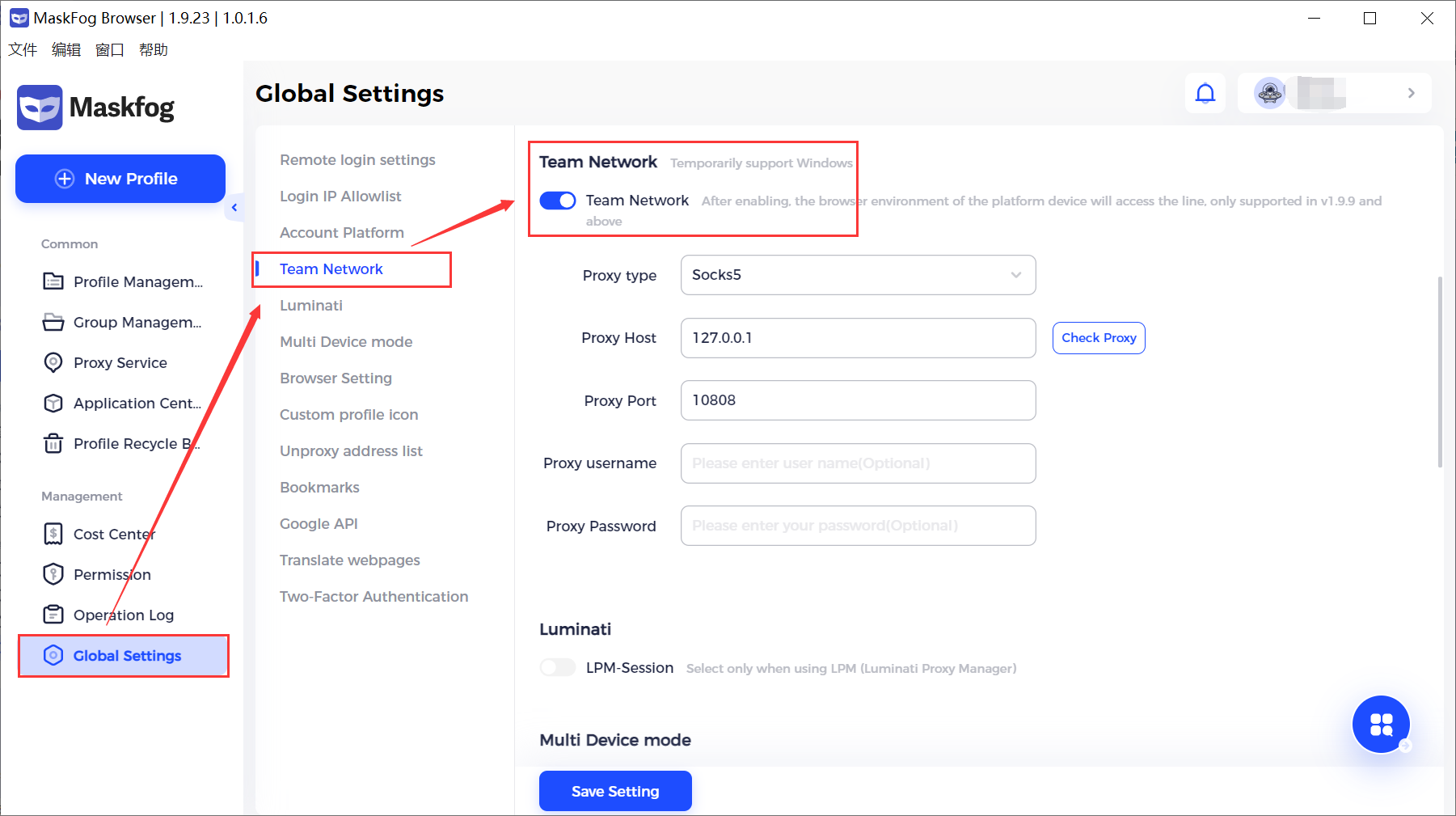 2.2 Fill in the configuration information
socks5: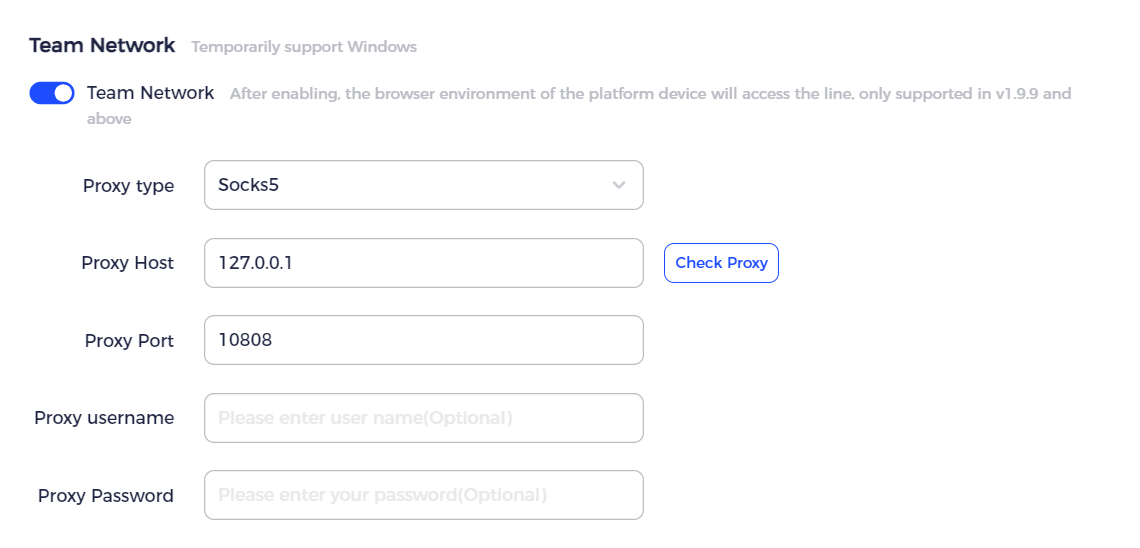 http: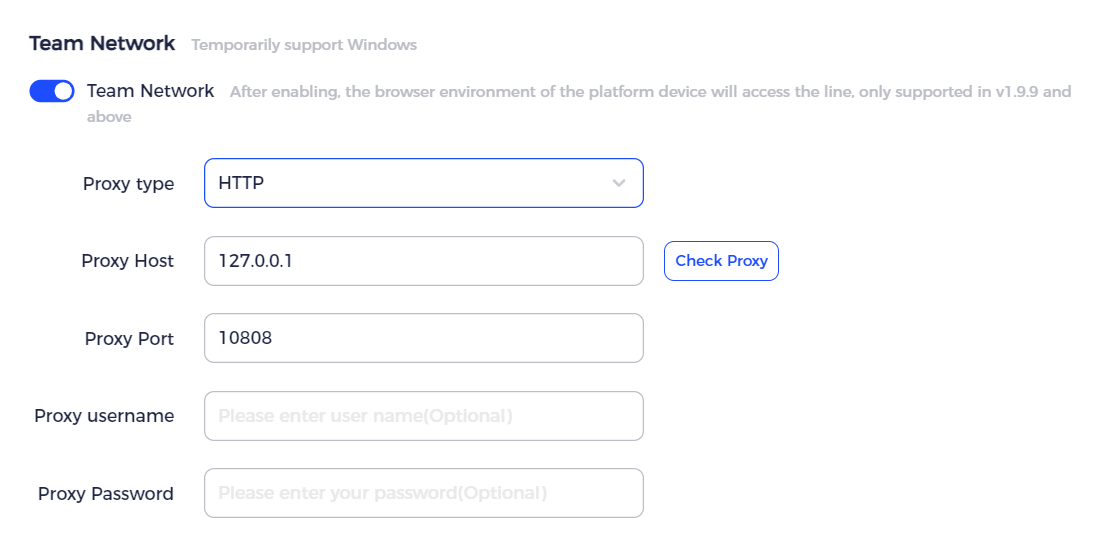 2.3 After filling in the configuration information, click [Check Proxy] to check the operation.
If the connection test fails, please check whether the local port and device type are correct, and remember to fill in your own local port number! ! !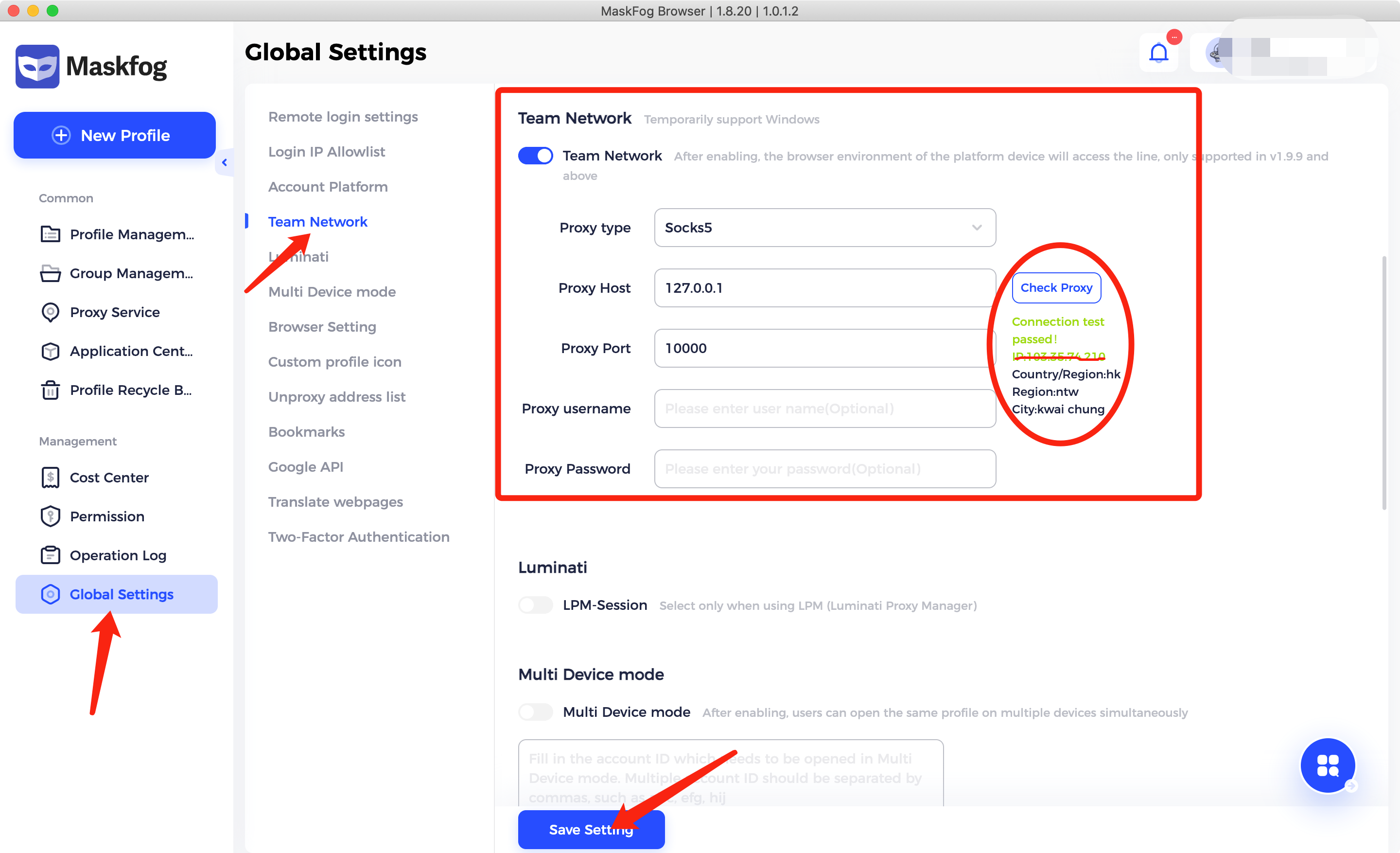 2.4 Remember save your setting after filling out the configuration.