If you meet proxy failure problem when you try to open a browser, usually it's caused by local network failure. Please follow the guidance and check if your local network proxy works.
1. Check The Local Network Environment
Firstly, please check your local IP address and confirm if it's out of China.
1.1 You can check your IP address in [Global Settings]-[Team Network]-[Check Proxy] If you already have figured the [Team Network].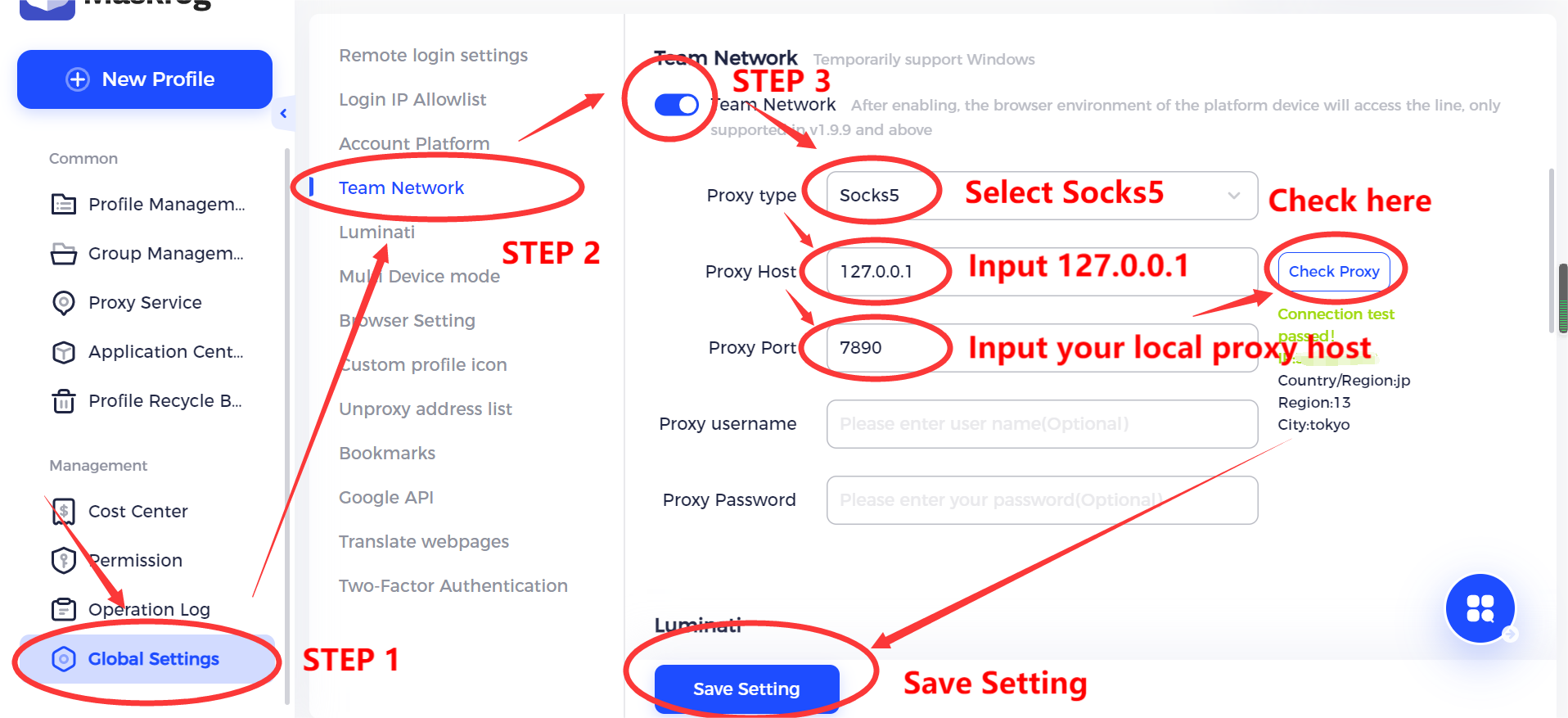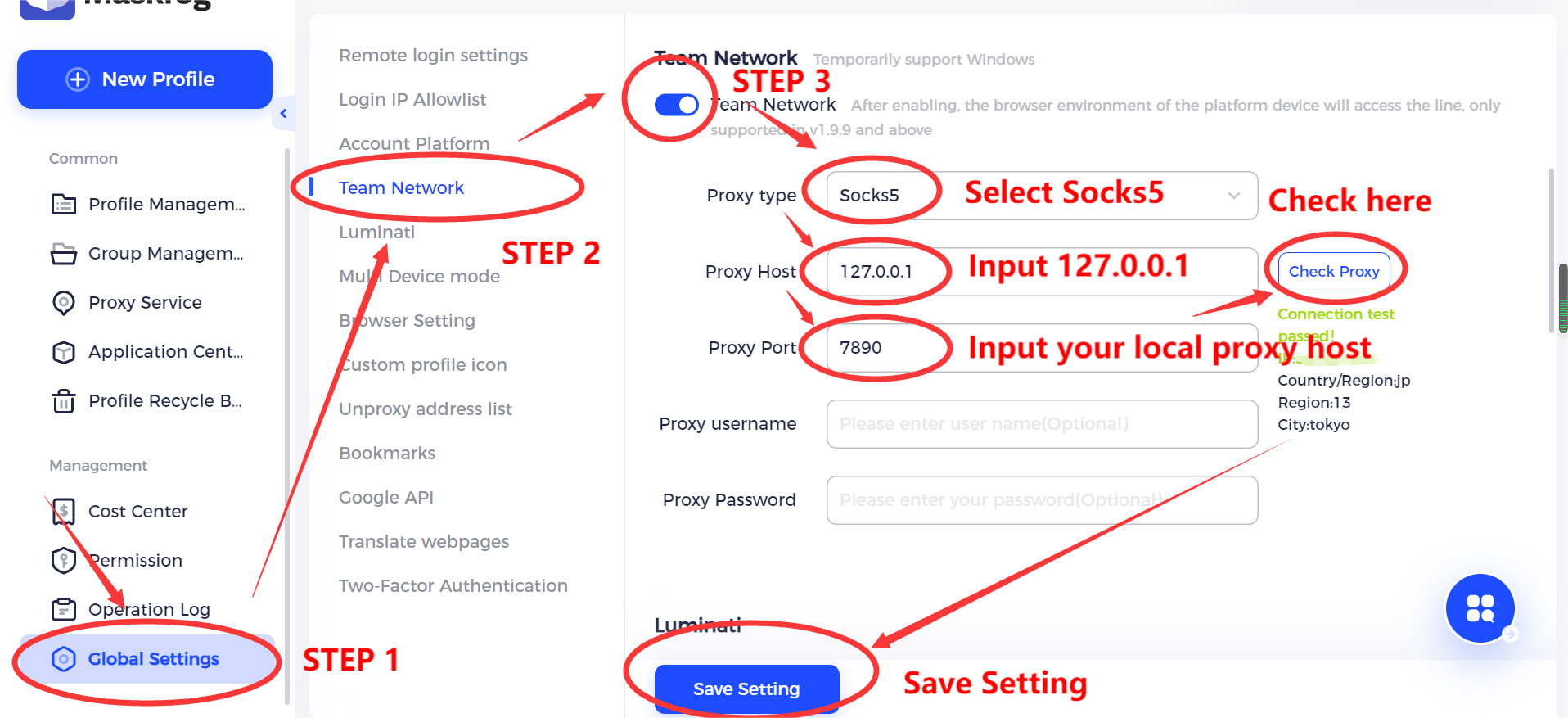 1.2 If the proxy failure still occurs after checking your proxy and reopening the browser, please switch your third-party proxy location or re-open the third-party proxy.
When local network is comfirmed based out of China, please follow Point 2 to check proxy you used in brower.
2. Check Your Proxy
2.1 Official Proxy
If your official proxy fails to connect, please contact us with Maskfog's online customer service directly.
2.2 Custom Proxy
2.2.1 Check With Official Function
You can check your custom proxy with Maskfog in [Proxy Service]-[Custom Proxy]-[Proxy Edit]-[Check Proxy], and if it's connection test passed.
If it fails, please contact proxy provider and check with them.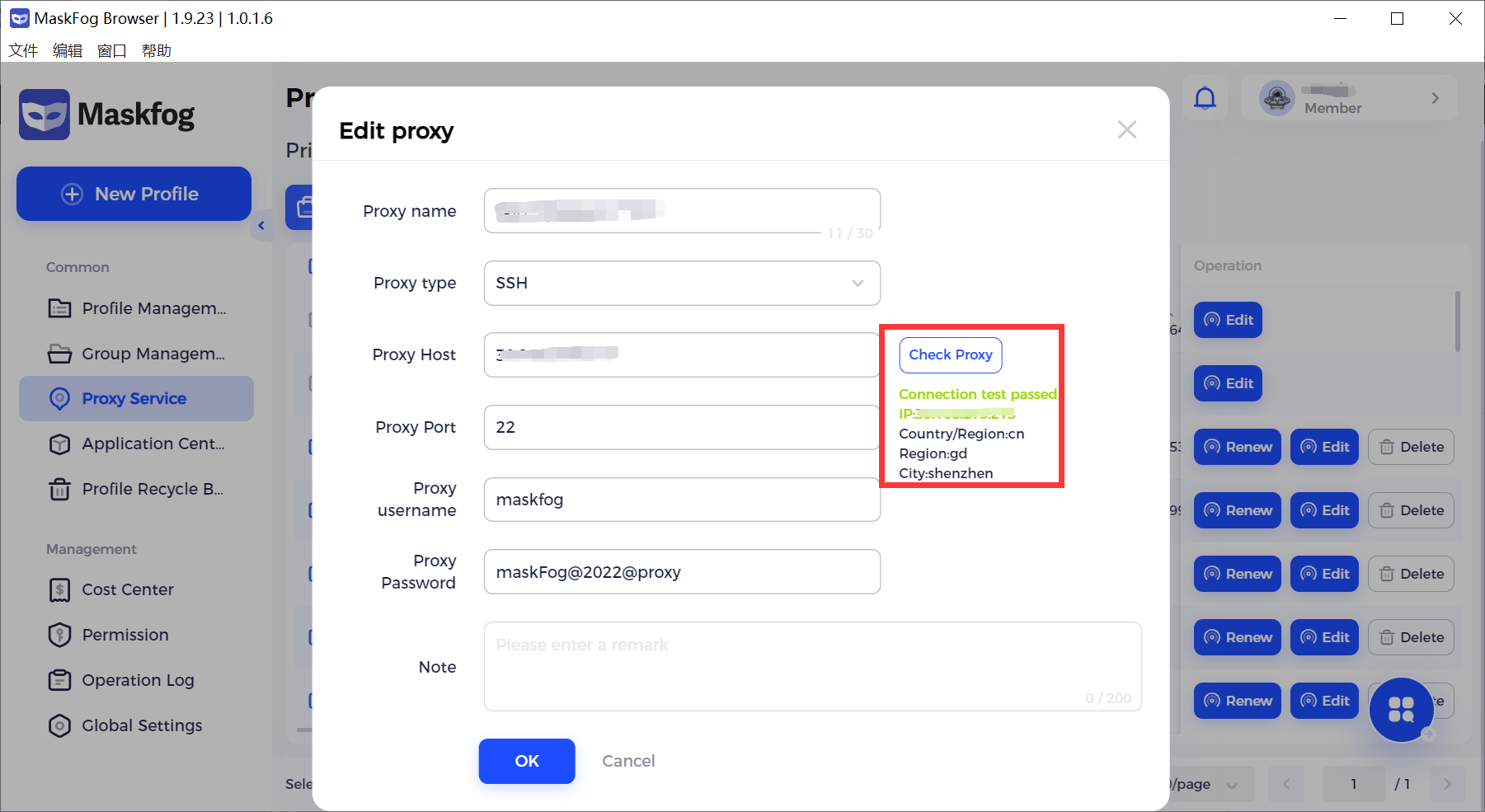 2.2.2 Check With Chrome's Extension
1.Open Chrome on your computer, click menu on the upper right corner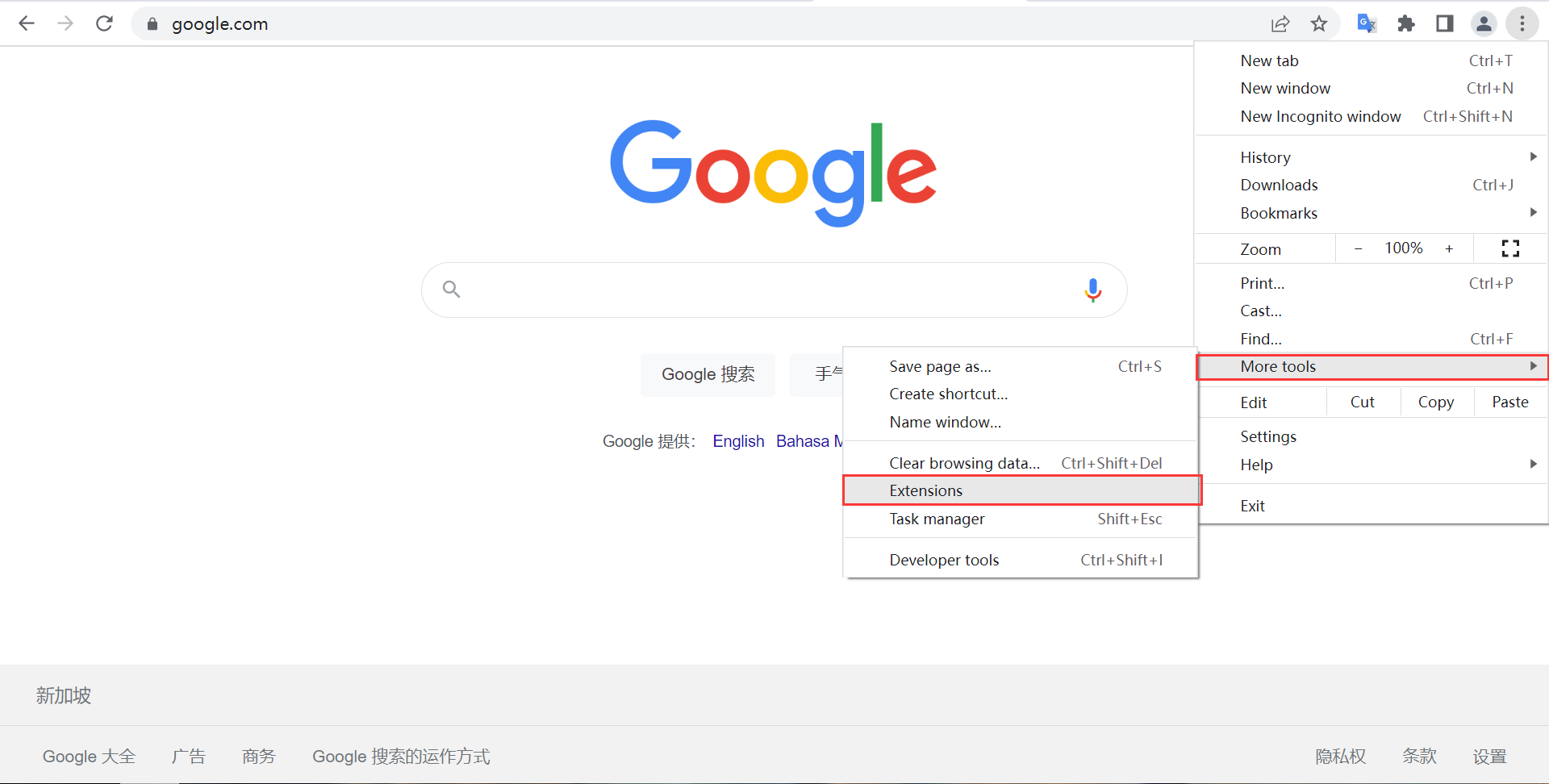 2.Click Chrome Web Store and search [ switchy omega ]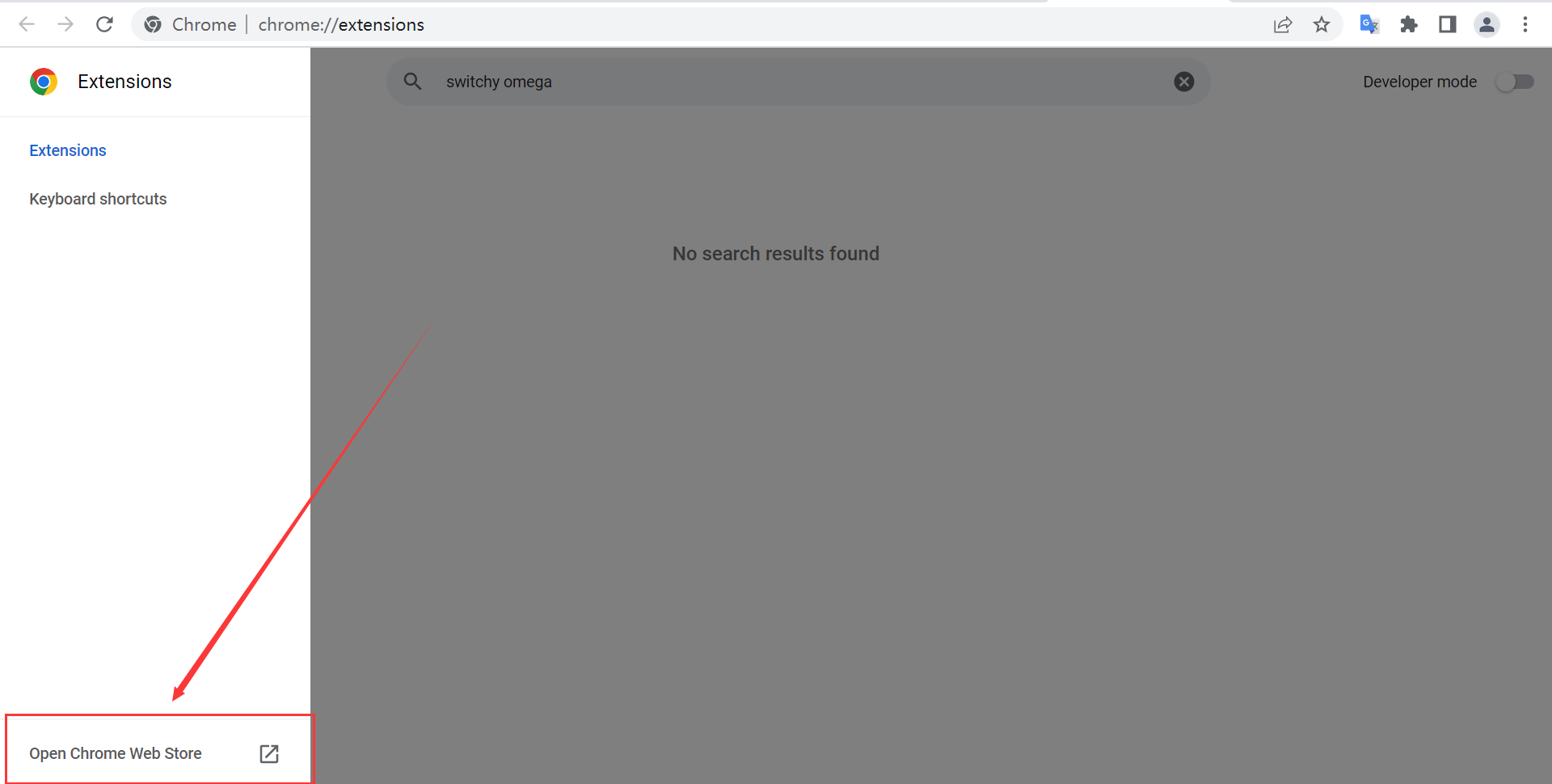 3.Click Add to Chrome, waiting for some time to install it.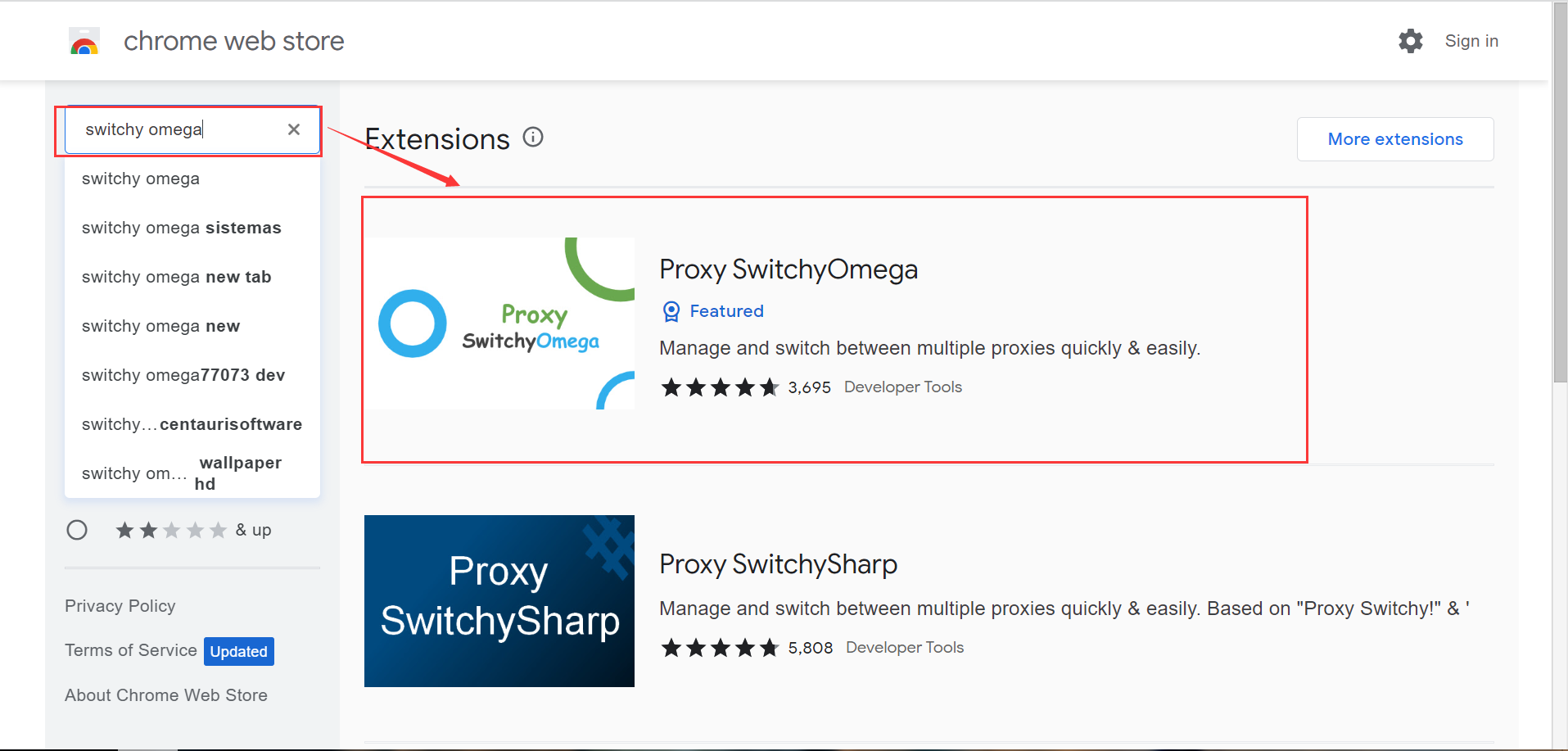 4.Click proxy to enter proxy information, including proxy username and password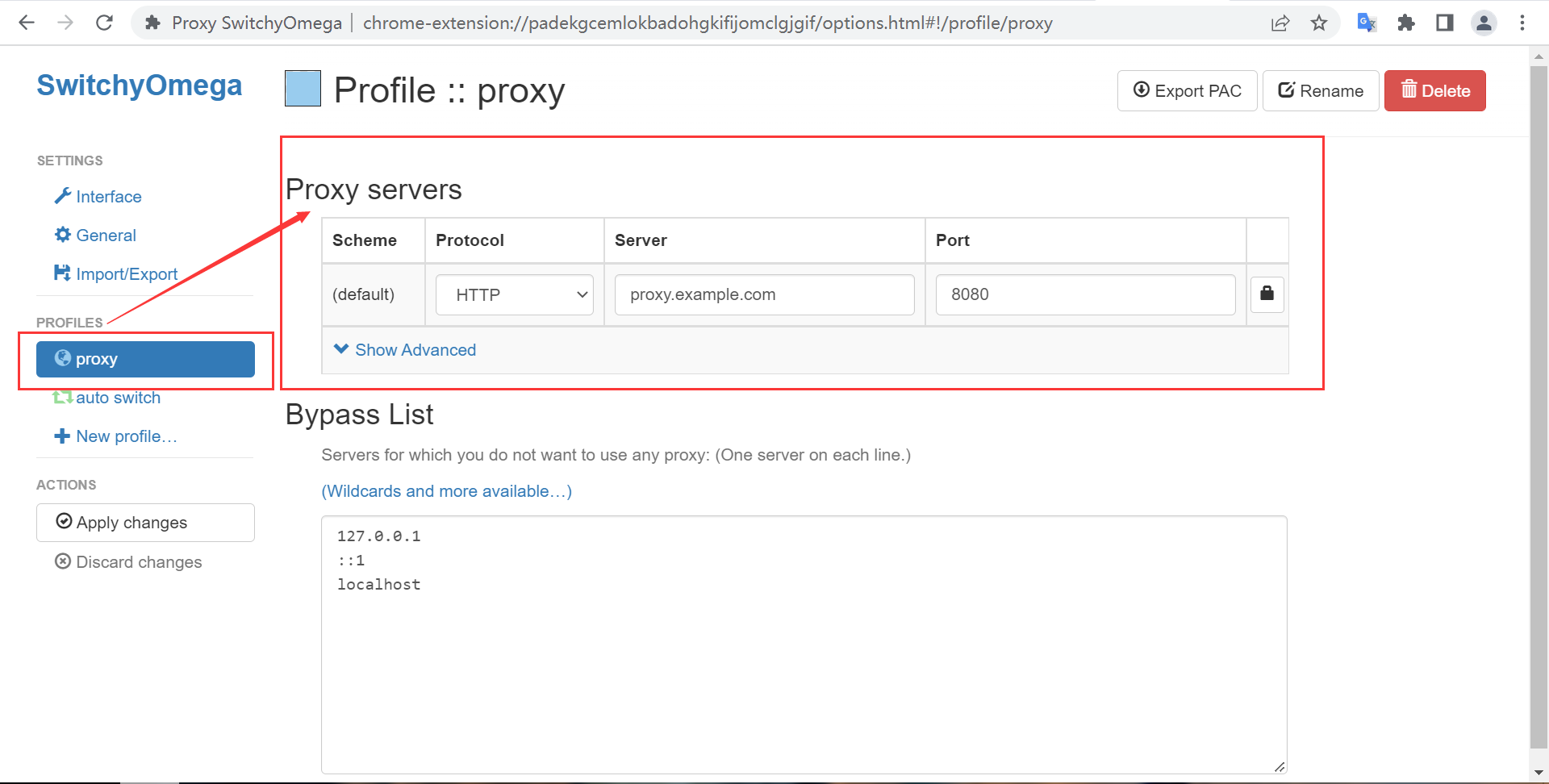 Protocol: proxy protocol you are going to use
Server: host

5.After entering all information, click Apply changes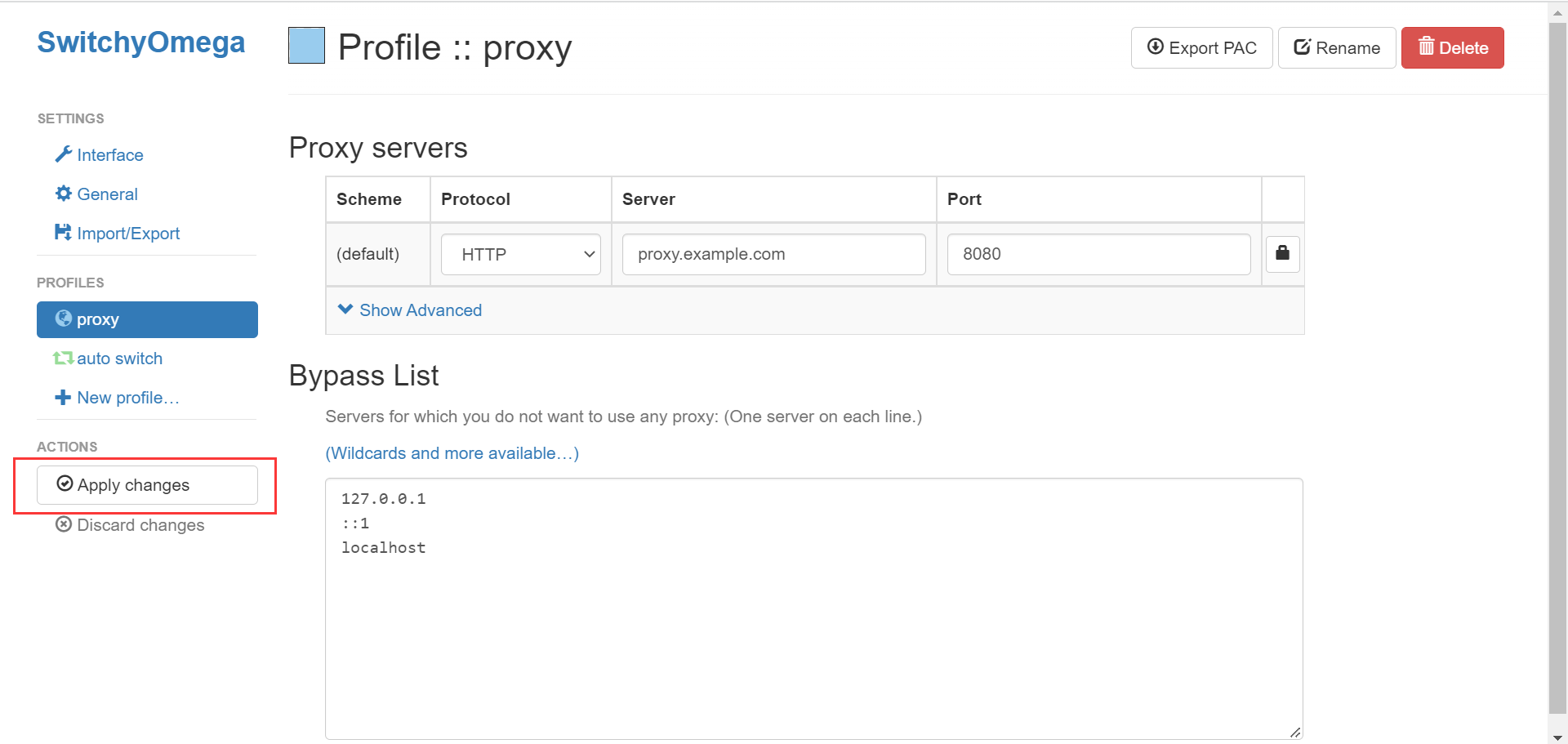 Note: for socks5 while entering proxy name and password there might be a popped-up box like this, you don't have to mind it, just enter all the necessary information.

6.Open a new tab, click switchy omega and select Proxy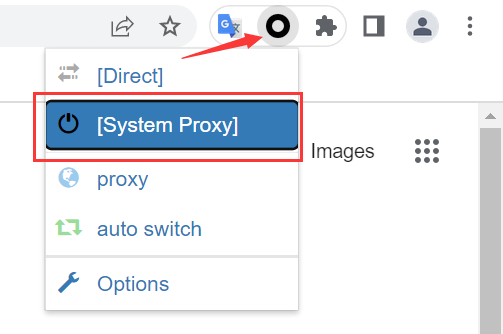 7.Then visit whoer.net or iplocation.net to see if it shows the proxy IP you used.
7.1 If it is the proxy IP you used, try visit amazon or ebay if it is an IP for USA.
7.2 If it shows something like "cannot get access to proxy server", you should check if you enter all proxy information correctly or not and confirm with proxy provider that if this proxy IP is valid or not. Or it means that your local network is unable to connect the proxy server.